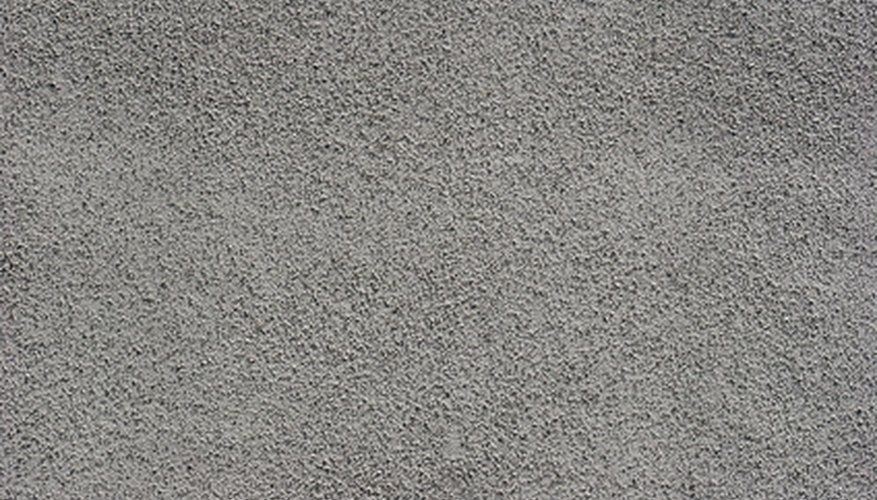 Stucco is a functional and aesthetic material used for a variety of construction projects. It often is used to spruce up the look of a bland-looking concrete foundation. The proximity of the foundation to the ground, however, makes it susceptible to the accumulation of water and dampness. This often leads to crumbling and an unsightly mess outside your home. Thankfully, you can repair and restore the stucco siding easily.
Scrape away the damaged stucco from the wall with the drywall knife. Stop removing parts of the stucco once it feels firm.
Scrape the exposed surface with the wire brush to catch all remaining bits of stucco and to soften the edges of the existing stucco.
Wet the wall so that it is damp to the touch.
Place a portion of the stucco onto the builder's hawk, using the trowel. The hawk is a flat board that you can hold in one hand while stuccoing the wall.
Apply the stucco to the damaged area of the foundation with the trowel. Sweep the stucco, working from the bottom of the application area to the top, then drag the flat side of the trowel across the stucco to smooth it out so that it is even with the existing stucco.
Soak the rubber float in water, then run it across the stucco repair to further smooth it out and to skillfully integrate the edges of the recently applied stucco with the present stucco.