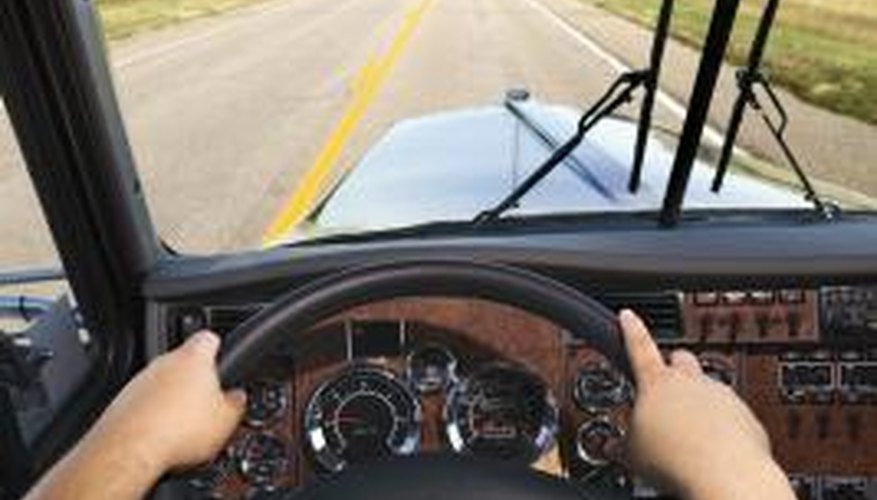 The 8N is a multipurpose tractor that was made by the Ford Motor company from 1947 to 1952. The 8N is recognizable by its color scheme, using gray paint on the sheet metal parts such as the hood and fenders, while the frame, engine, and other cast parts were red. The 8N used a four cylinder flat-head gasoline engine and a four speed transmission. The steering system on your Ford 8N is much like the system used on automobiles of the time. To service the steering gear box, the steering wheel must first be pulled from the steering shaft.
Step 1
Loosen the center acorn nut that holds the steering wheel to the steering shaft with a large adjustable wrench in a counterclockwise direction. Do not completely remove the nut.
Step 2
Spray the center hub of the steering wheel around the steering shaft liberally with penetrating oil and let it work in for a few hours before proceeding.
Step 3
Place a three jaw gear puller over the spoke of the steering wheel. Place a hex nut in between the top of the steering wheel's acorn nut and the bottom of puller's threaded shaft to prevent damage to the acorn nut.
Step 4
Place an adjustable wrench over the nut on top of the puller's threaded shaft and turn it in a clockwise direction until the steering wheel loosens from the steering shaft.
Step 5
Remove the puller from the steering wheel. Finish removing the center acorn nut and pull the steering wheel straight up and off of the steering shaft.