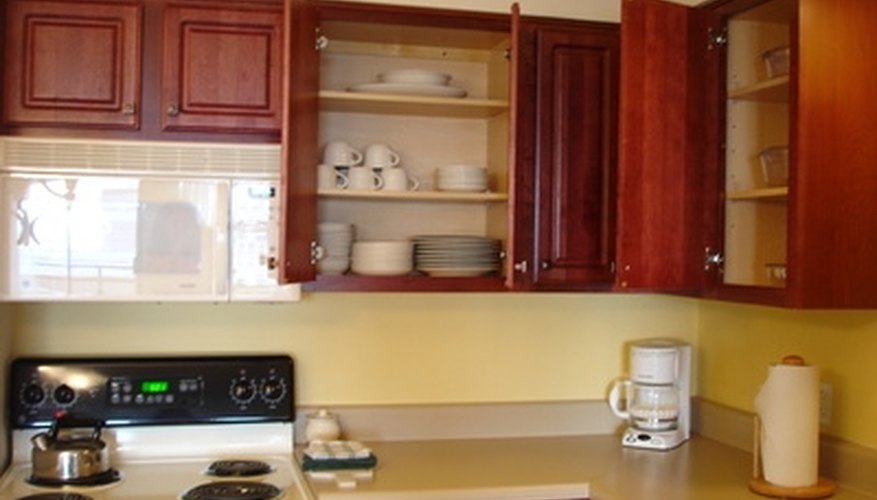 Concrete countertops are an alternative to tile or granite and are easy to care for. While solid concrete countertops are heavy, and require more than one person to install, thin set concrete can resurface existing countertops to give them a fresh look. Using thin set is a one person job that can create just as beautiful results.
Thin Set Concrete Countertops
Mix the concrete and concrete color according to the packaging directions. To keep color consistent you will need to make sure that each batch you mix has exactly the same proportions.
Cover the existing countertops with a very thin layer of thin set using the trowel to keep the surface as smooth as possible. Tile countertops and countertops with damage may require several coats to smooth things out.
The concrete must be completely dry before another layer is added and before sealer can be applied. Do not rush this step.
Seal the concrete using a countertop epoxy. This will keep it stain-free and make it much easier to keep clean.