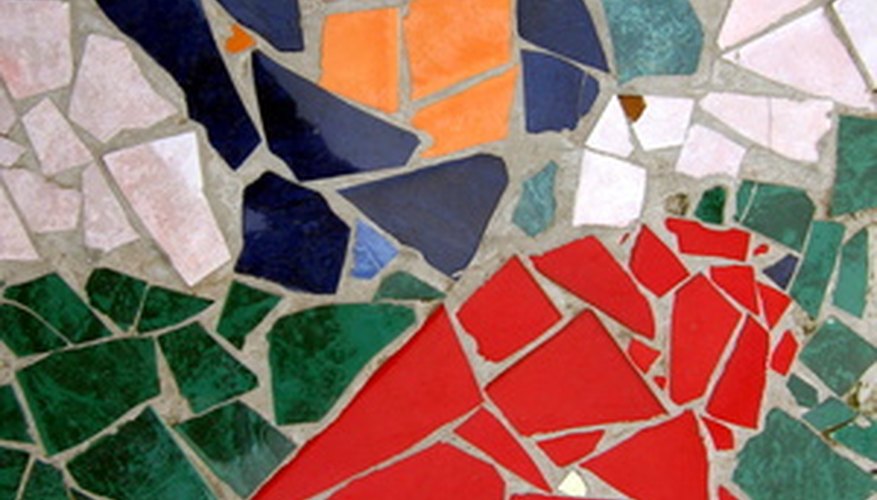 Making your own concrete art is a simple and inexpensive way to add charm to your yard. It only takes a few basic materials to create personalized, durable sculptures and stepping-stones.
Acquire or make your mold. Molds for concrete statues and stepping-stones can be purchased online. Some vendors are Olde World Stone & Tile Molds, themoldstore.us; HistoryStones.com, and MoldCreations.com. If you are making a stepping stone, a bucket or plastic container will also work well.
Lubricate your mold using vegetable oil or oil soap. Use a paint brush to apply lubricant to corners and detailed areas.
Mix the ready-mix concrete according to its instructions. AceHardware.com recommends ready-mix concrete for small jobs because it is inexpensive and only requires water. At this point you can also add concrete pigment as desired.
Pour the concrete into the mold then gently tap and shake the mold to get rid of air bubbles.
If you are making a mosaic stepping-stone, gently press the tiles, marbles, shells, glass or ceramic pieces into the concrete, making sure they do not sink below the surface.
Allow the concrete to set for 24 hours.
Carefully remove the statue or stepping-stone from the mold. According to LandscapePlanet.com, the concrete will require an additional 48 hours to fully dry after removal.
Seal the concrete with a concrete sealer according to the instructions. This step is optional, but it will protect your art from mold and corrosive materials.