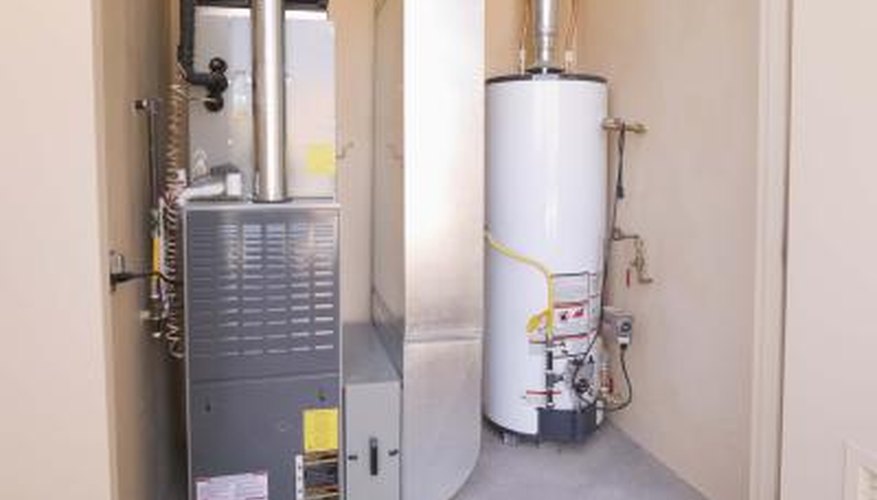 Concrete basement walls are often neglected to the point that they become dirty, dingy, and damaged. Damage to basement walls may reveal a problem with the construction of your home and should be examined by a home inspector. Cosmetic damage to concrete walls is easily remedied by covering them with a fresh coat of concrete. Using concrete to cover walls is not the same as pouring new concrete and requires slowly layering the concrete so that it does not crumble under the effect of gravity.
Step 1
Clean the basement walls with a good degreasing cleanser. Rinse them thoroughly and allow them to dry completely 24 to 48 hours.
Step 2
Lightly sand rough or uneven areas on the walls and rinse away the resulting dust. Fill cracks with siliconized latex caulk and any larger damaged areas with vinyl concrete patch. Wait 48 hours while the walls and the repairs dry.
Step 3
Use a long-handled paint roller to apply a thin coat of concrete bonding agent over the first wall. Allow the bonding agent to rest for about three minutes so that it becomes tacky. Trowel on about 3/8-inch thick layer of the new concrete over the bonding agent.
Step 4
Apply bonding agent to the rest of the walls, one at a time, and skim coat each one with fresh concrete. Move back to the first wall. Trowel on a second, slightly thicker layer of the prepared concrete.
Step 5
Smooth the surface of the new concrete with the face of the metal trowel. Continue applying concrete to the rest of the walls, working in the same order in which you bonded and skim coated them. Allow the concrete to cure for five days.
Things You Will Need
Degreasing cleanser

Water

Fine-grit sandpaper

Siliconized latex caulk

Vinyl concrete patch

Long-handled paint roller

Concrete bonding agent

Metal trowel