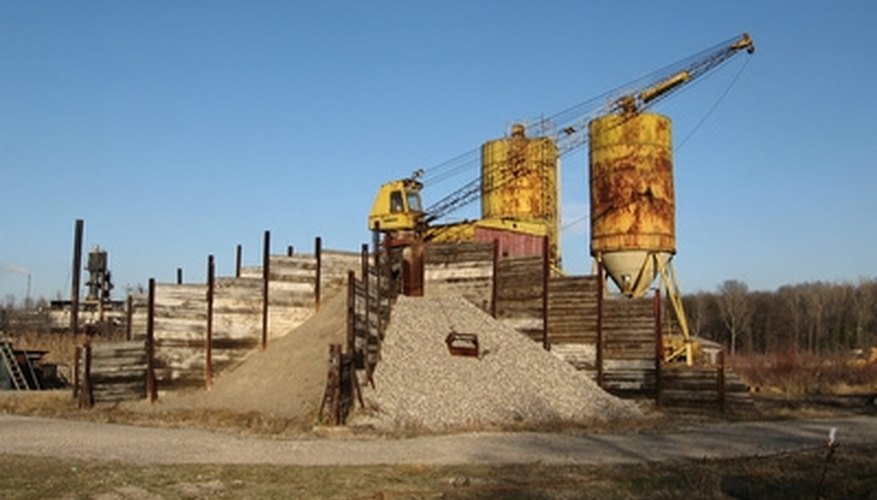 Calculating the amount of concrete needed to pour a patio requires the use of a mathematical formula. Guessing the amount of concrete for your round patio will result in over-ordering material or falling short of the material needed during the concrete pour. Falling short will result in a patio weak from a thin slab or low spots in the finished patio. The extra money spent on over-ordered concrete will cause your project to run over budget.
Enter the diameter of your patio in the calculator.
Divide the diameter by two to find the radius.
Press the "times" and then the "equals" button to square the radius. For example, if your patio is 12-feet in diameter, dividing by two will result in six. Pressing, "times" then "equals" will yield the number 36 (radius squared.)
Multiply the radius squared amount (36 in the example) by Pi (3.142) and then multiply that number by the depth of your slab.
Write that number in a notebook. Clear the calculator.
Divide the depth of your concrete by 12. For example, a 4-inch thick slab is 4 divided by 12, which equals 0.33.
Multiply the saved number by the number you obtained in Step 6. Continuing with the example, the number written, 113.112 multiplied by 0.33 equals 37.33.
Finish the equation by dividing the result from Step 7 by one cubic-yard (27). Finishing the example, 37.33 divided by 27 equals 1.38, the cubic-yards of concrete needed to pour a patio 12 feet in diameter, 4-inches thick.