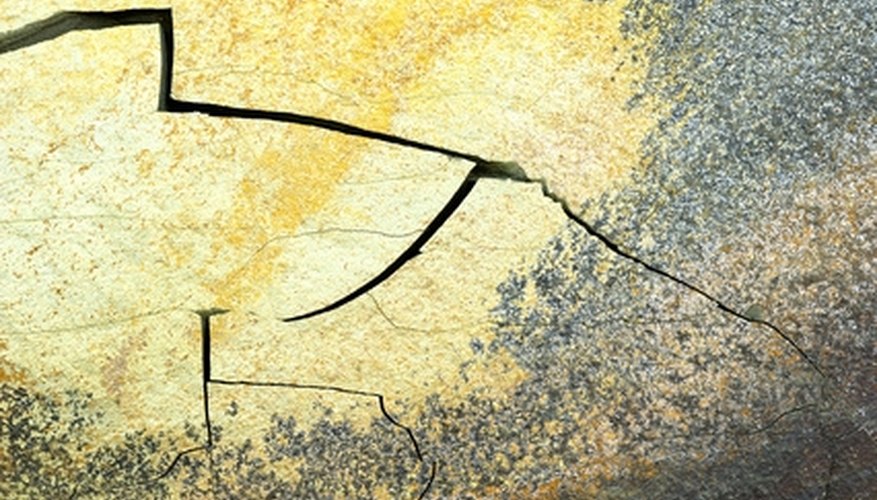 Concrete is a very hard material, but it can also be very brittle, which occasionally calls for repair. Over time, the ground or support beams under a concrete floor porch will settle, which creates an unevenness in the floor, leading to stress fractures or cracks. Using a simple compound patch designed for concrete will fill the crack, and many times help keep the same crack from spreading.
Use the hammer and mason's chisel to carefully loosen and knock out any weak or brittle edges of concrete in the existing crack.
Brush away any large pieces of the debris and discard them. Using the Dry Vac, vacuum the crack to further remove debris and sand so that the bonding material will fully adhere to the concrete.
Apply the bonding adhesive to the crack using the brush. Apply an even coat to the entire inside of the crack. This will help the patching material adhere to the concrete and prolong its life span.
Use the putty knife to apply the concrete patch compound directly into the crack on top of the bonding adhesion material. Smooth the patching compound so that it is even and flush with the surface of the concrete porch.
Allow the patching compound to dry overnight and fully cure, before exposing it to any heavy foot traffic.