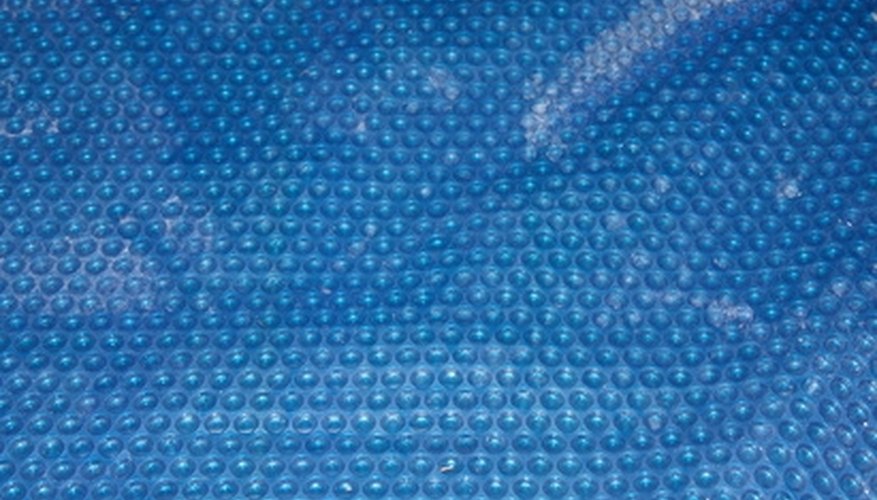 An above ground pool cover typically is placed on a pool to prepare it for winter. It protects a pool from leaves and other debris, and from animals, such as squirrels. After you have cleaned your pool, drained it to the correct water level and added winterizing products, it's time to install your above ground pool cover.
Grab one edge of the above ground pool cover and have another person grab the opposite edge. Make sure the cover is wider than your pool. As reported at INYOpools.com, your cover should have a 2-foot overlap all the way around. You will need the extra material to secure the cover.
Spread the pool cover over the pool, with at least a 2-foot overlap around the pool. Make sure the cover is even around the pool.
Thread the cable through the grommets, or loops, around the edge of the cover. Pull the cable tightly and secure with the winch. Tuck in any above ground pool cover material that is loose.
Attach a winter cover seal around your entire pool to secure your cover further and to avoid "wind whip." Wind can cause the most damage to above ground pool covers, as reported at INYOpools.com.
Things You Will Need
Above ground pool cover with cable and winch

Winter cover seal