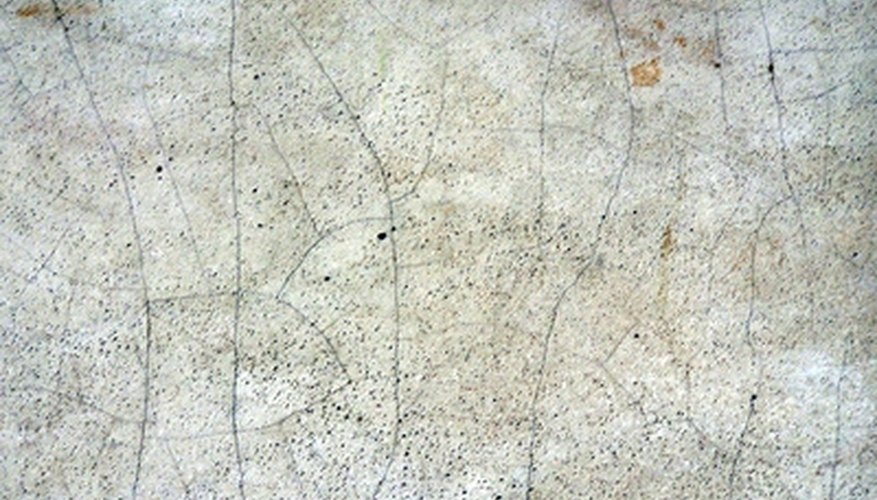 Concrete is a versatile and widely used material because it is relatively inexpensive and durable. In many most cases, a layer of concrete is applied to the basement of a home to act as the floor. Because the ground is constantly moving beneath the foundation of the home, the concrete surface may crack. While this is not a problem structurally, the cracks do look unappealing. You can, however, seal the cracks easily and effectively with a concrete sealant.
Cut the tip of the concrete repair caulk tube at a 45-degree angle with the utility knife.
Insert the tube into the caulking gun and squeeze the trigger until a small amount of caulk reaches the tip of the tube.
Insert the tip of the caulk into the floor cracks and apply a thick bead of caulk along the length of the cracks.
Smooth over the repair caulk on the surface of the concrete with a putty knife. Allow the caulk repairs to dry fully for 24 hours before using the surface.
Things You Will Need
Utility knife

Concrete repair caulk

Caulking gun

Putty knife
More Articles