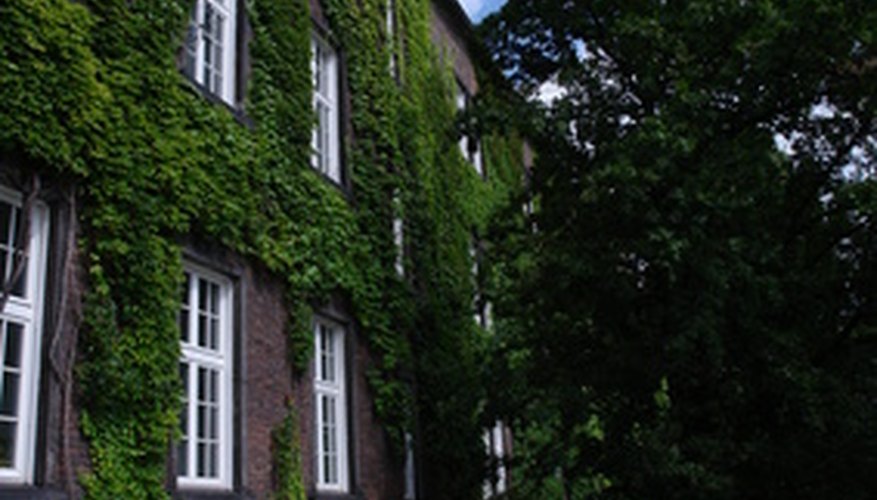 English Ivy is a classic installment in gardens throughout the world. Vines climb in a number of different ways. Colorado State makes the distinction between three types of vines: twining vines where the main stalks grow in and out of a trellis, those that put out tendrils extending from the main vine that grasp structure and vines that put out roots along the main vine that anchor it to structures. English Ivy vines are the variety that puts out roots as it climbs structures.
Step 1
Plant English Ivy along the bottom of the wall. Water during weeks without rain for the first year to the equivalent of one inch of rainfall a week. After the first year it should be established and not require supplemental watering. Plant new English Ivy plants 12 to 18 inches apart, says Garden Guides which also recommends trimming the tips at least yearly to encourage branching and to make them fuller.
Step 2
Use thin bamboo plant stakes to hold the vine against the wall. Place the stake so that it serves to push the vine against the wall.
Step 3
Continue to tie up the vines. When the vines grow and fall back down readjust the stakes to support the next section of vine until it has roots that are anchoring it against the wall.