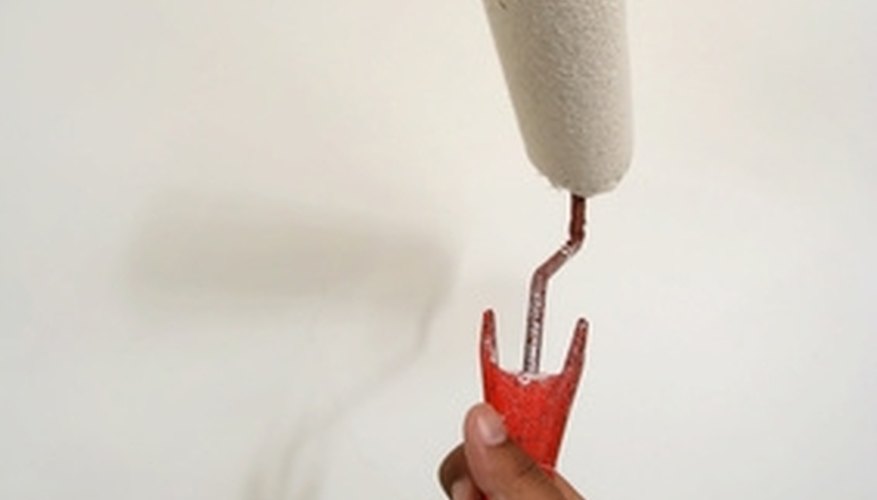 Vapor barriers are put in place to control the amount of moisture that can enter a building space. By decreasing the moisture content of the air you decrease the amount of mold-related infestations. You also increase the energy efficiency of the house by lessening the air exchange between the exterior and interior of the building. It is not uncommon that in the speed of building the inclusion of a vapor barrier is overlooked (it is commonly specified in the notes of the plan set and not on the actual page of the plan you are working on). To correct a concrete slab that was poured without a vapor barrier you can apply an effective liquid vapor barrier coating to the top surface of the slab. This isn't your call however, you must get approval from the engineer and building inspector before starting this process.
Sweep the top of the concrete slab clear of all debris.
Open your liquid vapor barrier product and pour it into a roller paint tray just as you would pour regular paint into the tray.
Place a new fine foam roller pad over your paint roller by pushing it onto the roller frame (the roller pads are made on hollow tubes that slide over the roller frame).
Roll the paint roller into the liquid vapor barrier in the paint tray so the entire pad is covered. Roll the roller pad on the high sloped part of the tray (with the molded ribs) to spread the liquid vapor barrier evenly throughout the foam of the roller pad.
Apply the liquid vapor barrier to the concrete slab. Work from one corner out to the edge of the slab making sure that you apply the barrier evenly and that you do not miss any spots. Wait 5 to 6 hours for the barrier to dry and then apply another coat and let dry for 12 hours. The final coat needs longer to dry because it is not being absorbed into the concrete but sitting on top of the prior barrier coating.