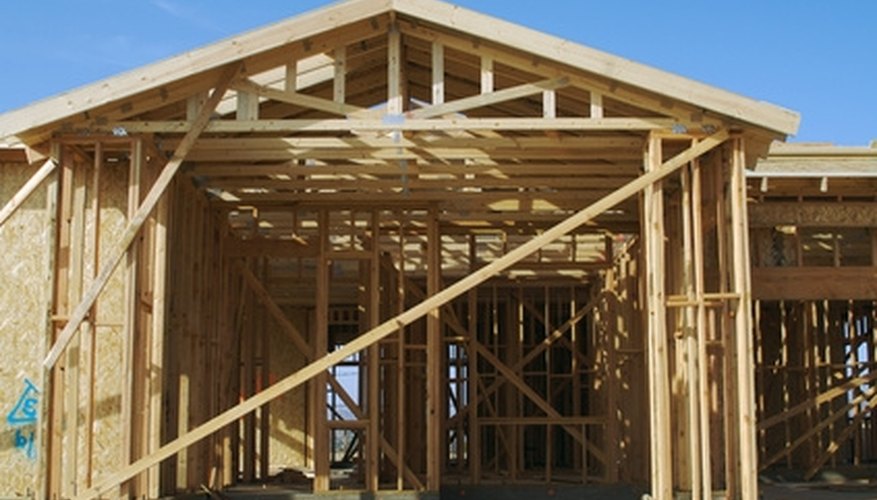 Foundations, framing, windows, doors and roofs get all the attention, but anchor straps hold it all together. Anchor straps secure the sole plate (bottom framing member) to the foundation. They are less expensive than anchor bolts (another connector) because straps are made of cheaper material. They are also easier to install and require less labor. These characteristics combine to slightly lower construction costs and increase profitability. Anchor straps are also favored in high-wind areas.
Fill every third concrete block with mortar. Insert the fused end of an anchor strap into each filled hole so that the strap will open perpendicular to the wall, i.e, one band opening into the foundation, while the other opens outside the wall. Allow the mortar to harden overnight.
Open the anchor straps so that they form a 180-degree angle atop the wall. Place the first sill plate along the wall, starting at a front corner.
Wrap each strap across the sill plate, and nail through the strap and into the sill with framing nails. Shoot four to six nails into each strap.
Lay the next sill plate end-to-end with the first, and repeat the strapping and nailing procedure. Continue until the the entire wall is covered.