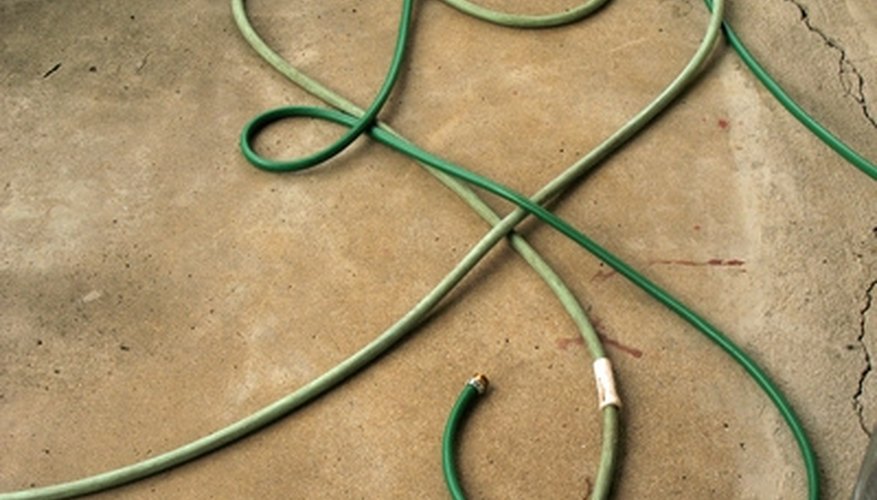 Oil stains are a frequent blemish to most driveways due to the cars that sit on them. In many cases, a vehicle will leak oil directly onto your driveway, causing a stain and an additional household project for you to handle. Oil stains can be removed from concrete with a relatively easy process. Properly apply the homemade solution to the stain and remove unsightly spots on your driveway.
Clean up any fresh oil stains by blotting the surface with newspaper.
Pour a generous amount of liquid laundry detergent onto the stain so that it covers its entire surface.
Allow the detergent to settle for five minutes, then scrub the detergent into the stain with a stiff-bristled brush, using short, circular movements.
Rinse the oil and detergent from the concrete by spraying it down with a garden house. If the stain is still present, repeat the process.
Things You Will Need
Newspaper

Liquid laundry detergent

Stiff-bristled plastic brush

Garden hose