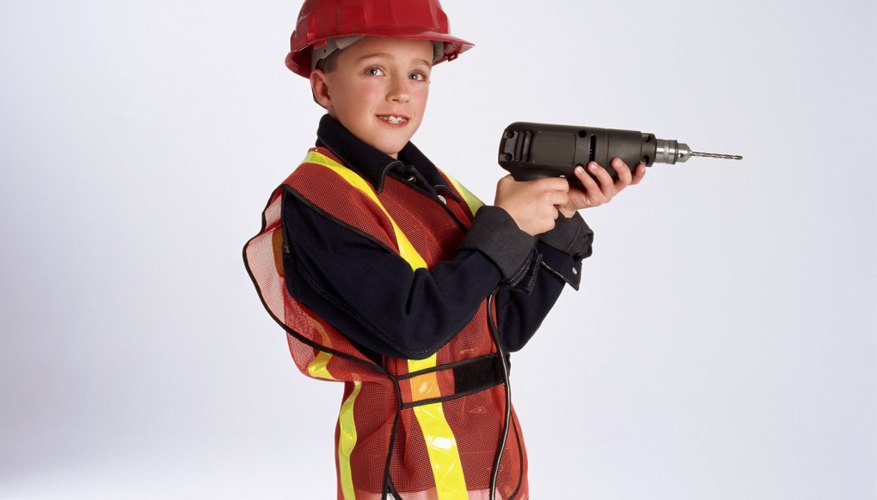 Creatas/Creatas/Getty Images
The Troy-Bilt two-cycle gasoline trimmer model TB20CS utilizes a split line cutting attachment that makes cutting grass and weeds a very easy task to accomplish. This cutting attachment system is called the "EZ-Link" system, and allows a user to operate up to seven additional add-on cutting heads (purchased separately).
Grasp the two locking tabs on the trimmer head and squeeze them to momentarily release the internal tabs. Twist the trimmer head counter clockwise to release the head assembly from the machine. Grasp the head assembly (comprised of the inner reel and outer spool) in one hand, and remove the bump knob by turning it counterclockwise.
Pull the inner reel from the outer spool assembly. Be sure to also remove the small spring located beneath the inner reel. Clean the inner reel, containment shaft, spring and outer spool with a damp rag so that no debris remains.
Clean the indexing teeth on the outer spool and inner reel with a damp rag. Check for broken teeth on either piece (if any teeth are broken, replace that component). Select up to 9 feet of split line replacement trimmer line and insert one end of the line through one of two holes visible in the inner reel. Pull the entire line through the hole, until 4 inches remains outside the hole.
Insert the 4 inch portion of line back into the other open hole in the inner reel, and push it in as far as it will go. Make the loop between the two holes as small as possible. Split the long end of the replacement line back about 6 inches using a utility knife.
Wind the line around the inner reel moderately tight, in the direction of the winding arrows on the outside of the reel. Insert the two ends of the split line (after winding) into the two holding slots located on the outside of the reel.
Insert the two ends of the line (held in the holding slots) through the eyelets located in the outer spool, and place the spring between the inner reel and the outer spool. Push the inner reel and outer spool together, then pull both ends of the split line to release them from their holding slots.
Install the bump knob onto the outer spool while holding the inner reel firmly in place. Attach the inner reel and outer spool assembly (head assembly) to the trimmer, and twist it clockwise to secure the locking tabs in place. Test the trimmer for normal operations.
Things You Will Need
Clean rags

Replacement trimmer line

Utility knife
Tip
Always use Troy-Bilt trimmer line, or an equivalent .095 inch replacement line.