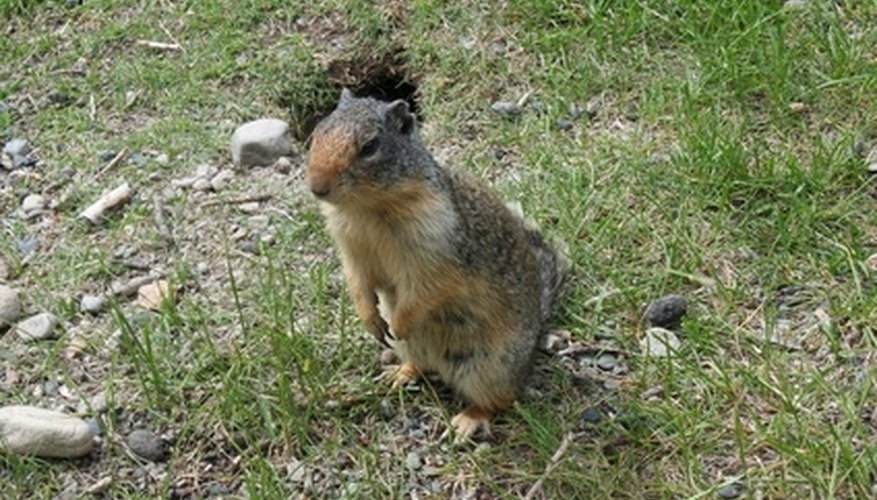 Pocket gophers are cute, but boy can they tear up a lawn. If poisoning techniques seem inhumane or you don't like the idea of turning your lawn into a gopher cemetery, control the gophers instead using gopher repellents. A variety of everyday ingredients will deter gophers without causing harm to them or the environment.
Soak pieces of cloth in ammonia and stuff them into the gopher holes. They will not like the vapors invading their tunnels.
Place several drops of peppermint essential oil on cotton balls and place them in and around the gopher holes. Peppermint is a repulsive scent to many animals, including gophers, moles and mice.
Make a solution of 1 qt. of water, 4 tbsp. of cayenne pepper and 1 tbsp. of peppermint oil in a spray bottle and regularly spray the openings of the holes to keep them damp until the gophers are gone.
Give the gophers the idea that possible predators are around. Stuff dog hair into the holes. If you don't have a dog from which to collect hair clippings, check with your local animal groomer. Sprinkle a bit of used kitty litter into the holes, if you or your neighbor has a cat. You might even consider getting your own outdoor cat to scare and keep gophers away.