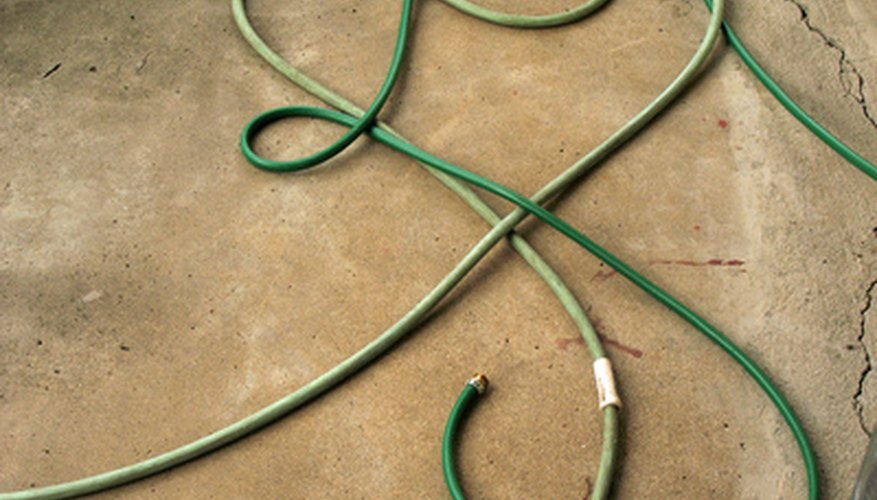 Glue hardens quickly when it comes in contact with surfaces such as concrete. If the glue is left on the concrete for a long period, it is even more difficult to remove. An adhesive remover softens the glue making it easier to lift from the concrete.
Step 1
Apply an adhesive remover to the glue on the concrete. The adhesive remover may come in spray, liquid or paste form. Apply the solution generously to the glue. Allow the glue to soften. This may take 30 minutes to two hours depending on the type of adhesive remover used.
Step 2
Check the glue every 20 minutes to see if it has softened adequately to remove. If the adhesive remover evaporates due to dry conditions, keep adding more remover to the glue stain.
Step 3
Wipe the glue stain from the concrete with a damp rag. Scrape any remaining glue fragments from the concrete with a putty knife.
Step 4
Wash the concrete with a mixture of warm water and 1 tbsp. of dish detergent. Scrub any leftover stain with the cleaning solution and a stiff-bristled brush. Rinse with clean water.
Things You Will Need
Adhesive remover

Rags

Putty knife

Bucket

Dish detergent

Stiff-bristled brush