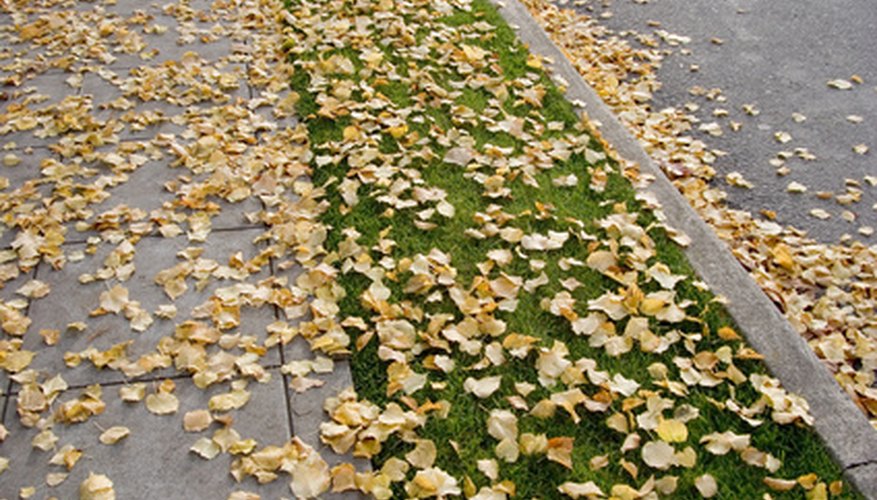 You can repair a Craftsman gas-powered edger by first determining what needs to be fixed on the machine. When using the edger, the blade can break if it hits a rock or other hard surface, or the engine can experience a loss of power, which reduces the machine's effectiveness. When a part gets broken or the engine isn't running properly, you need to make repairs.
Broken Blade
Place a 5/16-inch wrench over the nut that secures the blade to the spindle.
Insert an allen wrench in the hole at the end of the spindle.
Turn the wrench counterclockwise to loosen the nut. Continue turning the nut by hand until it comes off. Set the nut aside to reuse later.
Take the old blade off of the spindle, and set a new blade on the spindle.
Tighten the nut onto the spindle by hand. Place the wrench over the nut, and insert the allen wrench in the spindle hole. Turn the wrench clockwise to tighten the nut.
Loss of Engine Power
Push in on the tab on the left side of the air filter cover. Open the air filter cover, and take it off of the housing.
Pull the air filter and screen out of the housing. Wash the filter in a soap-and-water solution. Rinse the filter with water, and let it dry.
Lightly coat the filter with the SAE 30 motor oil. Remove excess oil by squeezing the filter.
Place the filter and screen back in the housing. Insert the tabs on the cover in the slots on the top of the housing.
Push down on the air filter cover until you feel it snap into place. Restart the edger to see if it runs without losing power.