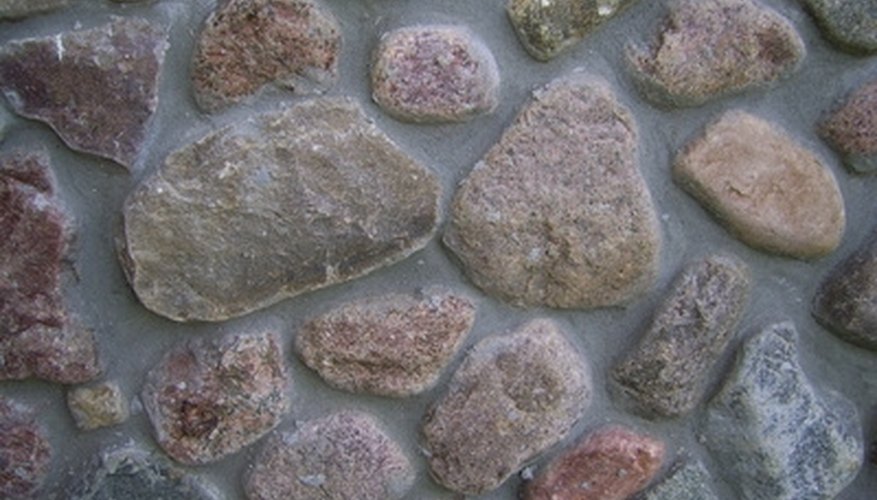 Stone or rock foundations are common in homes and other buildings constructed prior to 1915, according to the website historicbldgs.com. Obviously, over time, these foundations will deteriorate. The stones or rocks themselves will not usually fail, but the joints between the rocks can deteriorate. If the mortar is failing but the rocks are still firmly set in the position where they were placed about a century ago the foundation can be repaired in place. If the wall is bowed or shifted, it may require replacement.
Remove any loose mortar between the stones with a screwdriver or pointing tool on the interior and exterior of the foundation. Pry away any materials already loose or that looks like it will flake loose in the next few years. Brush this material free from the rock foundation before using compressed air to blow any remaining materials free.
Fill the cleaned gaps between the stone on the interior with masonry mortar. Work 1-inch thick courses of mortar in the gaps attempting to fill all the voids. Add additional courses of mortar to fill the gap between the stones.
Follow the same procedures on the exterior of the foundation using a lime mortar.