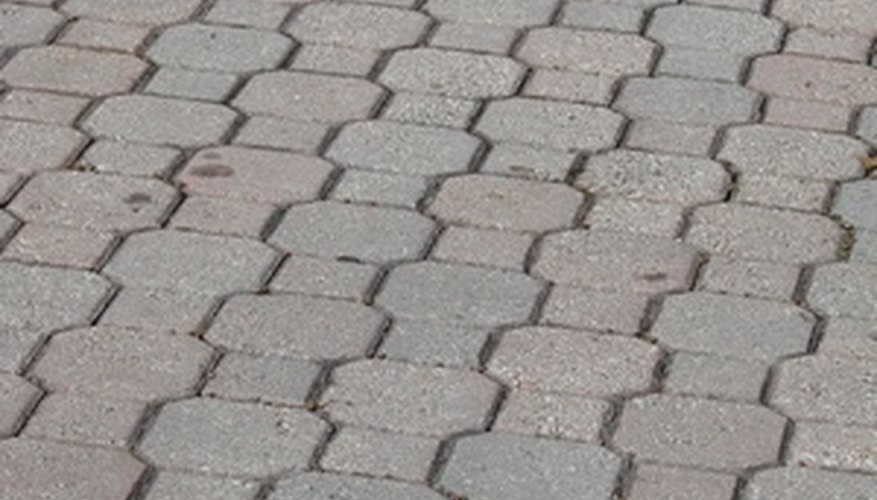 Belgard has been in business since 1995 and has grown to become one of the most reputable paver companies on the market. Belgard makes high quality pavers that are designed to provide years of protection in all climates. Installing Belgard pavers yourself can save you hundreds of dollars over the cost of hiring a contractor to do the job for you, and it can normally be completed in a weekend or two.
Dial 811, a service that will come to your house and mark off any areas where it is not safe to dig because of underground utility wires.
Measure the area of your patio. Pound the four wood posts into each of the corners of your patio area. Tie the rope along the outside of the posts to mark off the border.
Dig a hole that is 6 inches deep inside the area you marked off with the wood posts and rope.
Install the flexible edging by lining the edging along the inside border of the hole you excavated. Pound metal stakes through the holes in the edging and into the ground to secure the edge in place.
Add a 2-inch layer of gravel on the bottom of the entire area you dug out. Use a rake to spread the gravel into an even layer across the whole area.
Run a plate compactor over the gravel to compact it securely in place.
Add another 2-inch layer of gravel and repeat the compacting process.
Set a two-by-four flat on the gravel and set a level on top of it. Make sure the slope runs away from any building structures.
Add a 2-inch layer of sand on top of the gravel surface. Use a two-by-four or other flat edge to smooth out the surface by dragging the two-by-four across the sand until you have a smooth layer across the whole surface.
Set the Belgard pavers one paver at a time, starting in any corner you'd like. Make sure the pavers are set flush against one another, and use the rubber mallet to tap each paver securely into place as you set them.
Pour sand between the paver cracks and spread the sand around with a broom.
Run a plate compactor over the pavers to secure them in place.
Things You Will Need
Tape measure

4 wood posts and rope

Rubber hammer

Shovel

Two-by-four

Level

Flexible edging with metal stakes

Gravel

Rake

Sand

Plate compactor

Belgard pavers

Broom
Resources