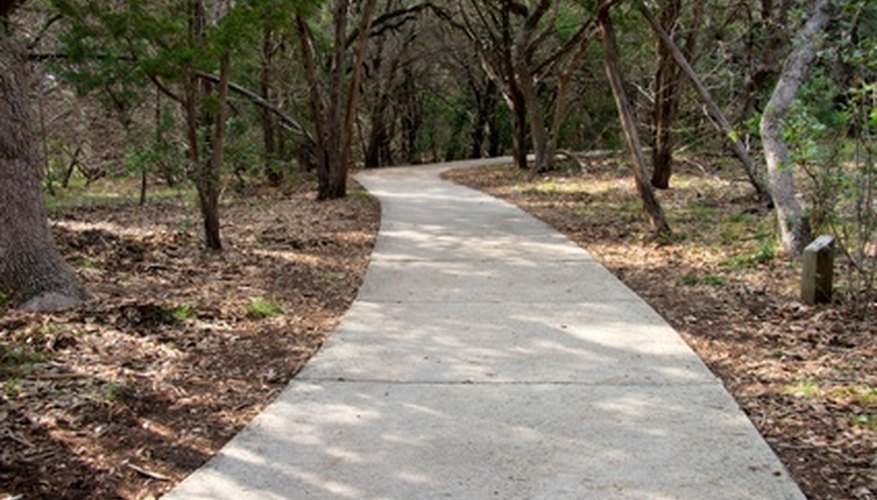 Many people think that an old cracked or broken concrete sidewalk needs to be broken up with a jackhammer, removed and completely replaced. With many concrete sidewalks, this is not necessarily the case. With the help of a concrete resurfacing product and a little bit of skill in application, any concrete sidewalk can be refinished and repaired to look like new without the hassle of removing old concrete or completely replacing a concrete slab.
Step 1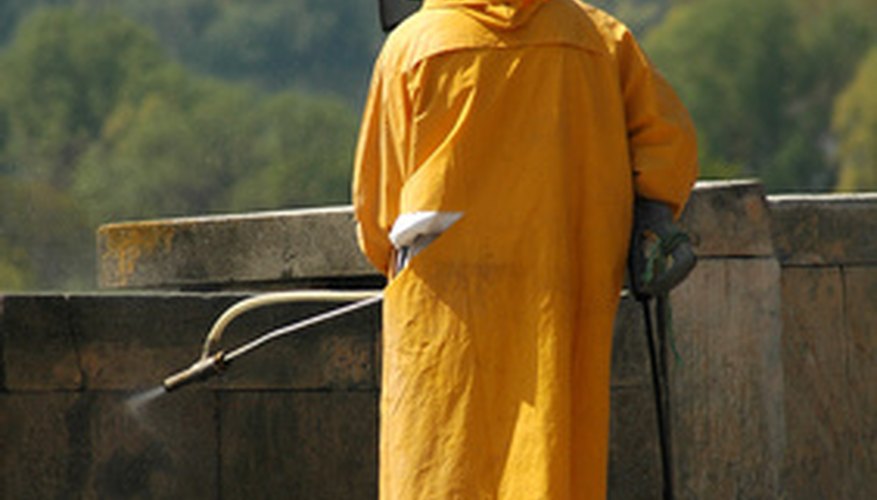 Clear the sidewalk of debris and remove any large chunks of broken concrete or paint chips. Use a pressure washer of at least 3,200 psi and a specialized concrete wash solution to thoroughly wash the concrete. Pay particular attention to any areas of loose paint, oil, grease or other stains and marks. Areas that have been affected by tree sap, gum or other substance will need to be completely cleaned to assure the concrete resurfacing will adhere properly.
Step 2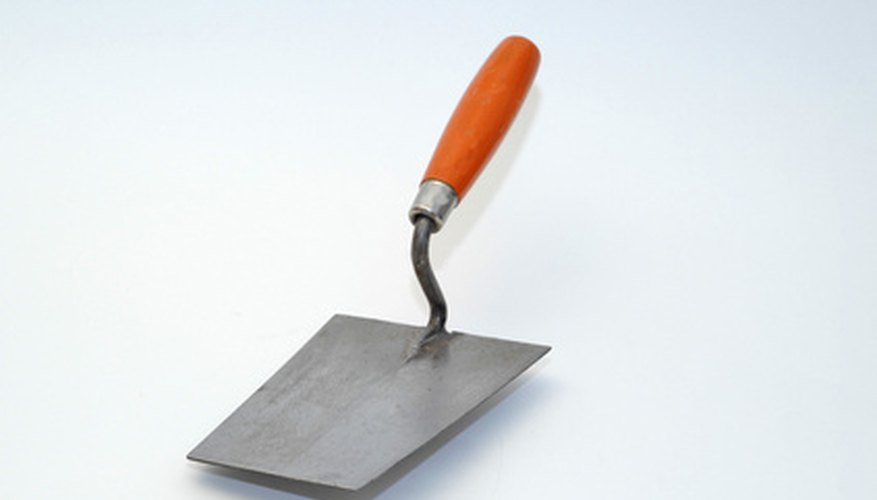 Assess the areas of the sidewalk which will need repairs such as those missing chunks of concrete or with deep cracks. Mix an appropriate amount of the concrete resurfacing material in a consistency that can be applied with a trowel or shovel. It should be approximately one part water to seven parts concrete mix. Apply the mix to all areas needing repair and smooth out the surface to an even level. Allow the repairs to harden before continuing.
Step 3
Mix the concrete resurfacing solution in a large bucket. Follow the manufacturer's instructions for the proper ratio of water and concrete mix. The mixture should be smooth and loose, but not runny. The consistency will be pourable like a milkshake, and free of lumps. Start at one end and pour out a small amount of the solution. Apply gentle pressure on the squeegee to force the mixture into the concrete surface. Use the flat edge of the squeegee to spread the resurfacer evenly over the area. For complete coverage, apply additional coats as necessary. Allow each coat to dry thoroughly before reapplication.
Step 4
For a slip-resistant finish on the sidewalk, simply skim the surface with a broom approximately five minutes after the final coat has been laid. A push broom can be swept across the surface in a traditional straight line or cross-hatch pattern. Use a hand-held broom to make circular patterns if desired. To color the concrete, add colored pigment to the resurfacing mixture just prior to the application of the final coat. Decorative sand granules or crushed pebbles can also be added with the final coat to add texture and visual interest.
Things You Will Need
Concrete resurfacer

Mixing bucket

Industrial squeegee

Pressure washer

Trowel