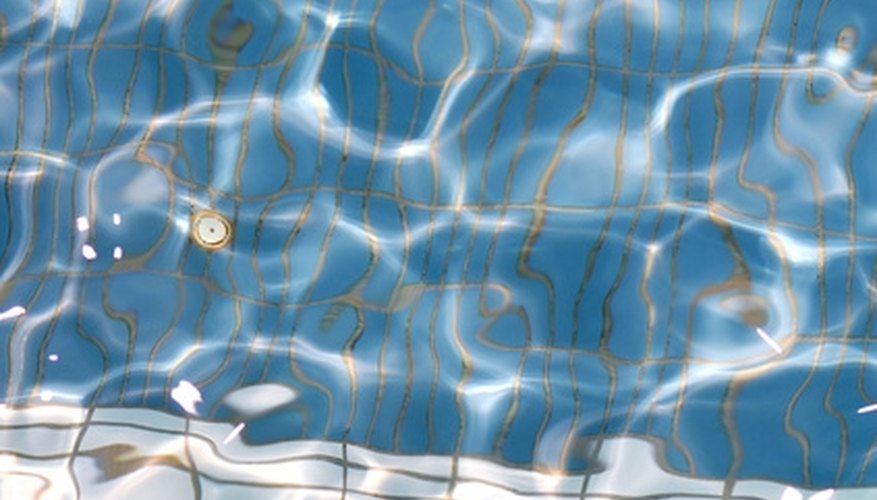 When your pool sand is old and no longer filters the pool water to a crystal clear state, it is time to change the sand in your Triton sand filter. The filter tank is the part that contains the sand media that works by trapping debris from the pool water as it circulates through the filter. Over time, the sand media becomes dirty from the trapped debris and loses its filtering capability.
Remove the Old Sand
Turn the pool filter power off.
Plug the hoses connected to the tank to prevent water from flowing into the filter.
Release any internal pressure build-up in the tank by opening up the air bleeder on the filter.
Remove the old sand by taking off the sand drain at the bottom of the tank.
Turn a garden hose on, and use it to flush out the sand media from the bottom of the filter. Replace the sand drain on the bottom of the tank.
Adding New Sand
Purchase the recommended type and amount of sand media for your specific Triton sand filter model.
Remove the closure cap to open the top of the filter. Push the diffuser part to the side of the tank to prevent sand media from falling into it.
Pour the new sand media into the tank.
Fill the tank with the sand up to the level recommended for your tank, and do not exceed this amount to maintain the proper free board distance, which is the open space inside the tank above the sand level that is necessary for the water to mix well with the sand media.
Move the diffuser back to its vertical position in the middle of the tank, and fit the top of the air vent connected to the diffuser into the closure lid and close the tank. Remove the plugs and let the water fill up the filter tank.
Cleaning Your Filter Sand and Pool Water
Turn the pool pump off, and set the pump to backwash. Turn the pump back on to run in the backwash setting for up to five minutes. Stop the pump when the backwash water runs clear as it flows out of the pump.
Turn the pump off, and set the pump to rinse. Turn the pump back on to run in the rinse setting for 30 seconds to one minute.
Turn the pump off again, set it to filter, start the filter and check and adjust the bleeder to remove air from the filter line. Your pool filter is now filtering your pool.
Balance the chlorine and p.H. levels of your pool water to keep your pool water crystal clear.