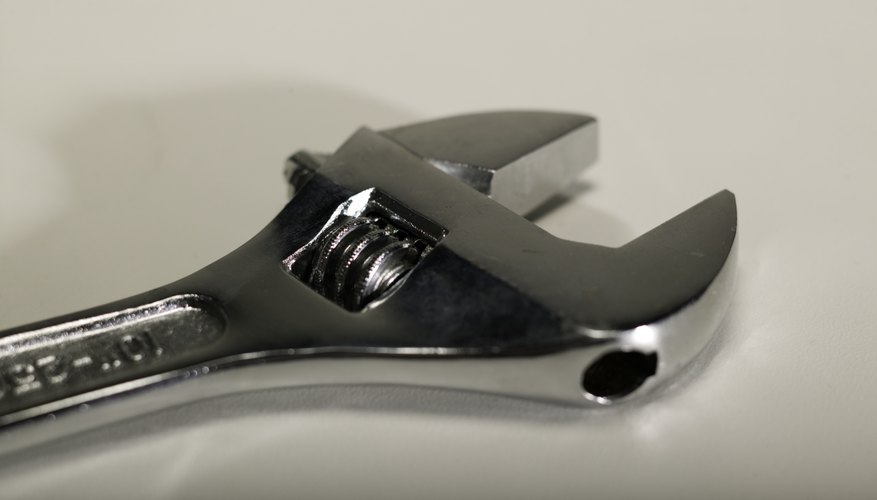 Photodisc/Photodisc/Getty Images
Craftsman cable-actuated lawn mowers provide users with a wide variety of mower cutting speeds in order to meet almost all home mowing requirements. The cable setting is factory adjusted at the time of manufacture, but periodic maintenance may still be required due to normal wear and tear of components if you cannot easily shift into all 6 speeds. Fortunately, Craftsman has made adjusting the speed mechanism very easy to do. It can be accomplished by most operators in under 10 minutes by following a few simple steps.
Park your mower on a smooth level surface. Disconnect the spark plug wire from the spark plug (located at the front on the engine) and attach it to the grounding post located several inches away. This will prevent accidental starting.
Locate the adjustable cable bracket located on the left side of the lawn mower engine. Follow the speed adjustment cable from the handle bars to the engine if you are not sure. Slightly loosen the nut (using an adjustable wrench) which holds the adjustable cable bracket in place.
Move the shift lever (located on the handlebars) into the high speed position. This is the 6th position (away from you) when standing behind the mower.
Wiggle the adjustable cable bracket slightly to make sure it is free, then slowly slide the bracket towards the rear of the lawn mower as far as it will go. Do not apply unnecessary force, but move it firmly. This action will align the pulleys beneath the deck in the necessary position.
Tighten the adjustable cable bracket nut securely. Try to wiggle the bracket back and forth several times to make sure it is firmly held in place. Reconnect the spark plug wire to the spark plug. Start the mower and test for normal operation in all six speeds.
Things You Will Need
Adjustable wrench set

Clean rag
Tip
Periodically check to be sure the adjustable cable bracket nut does not loosen due to engine vibration.
References