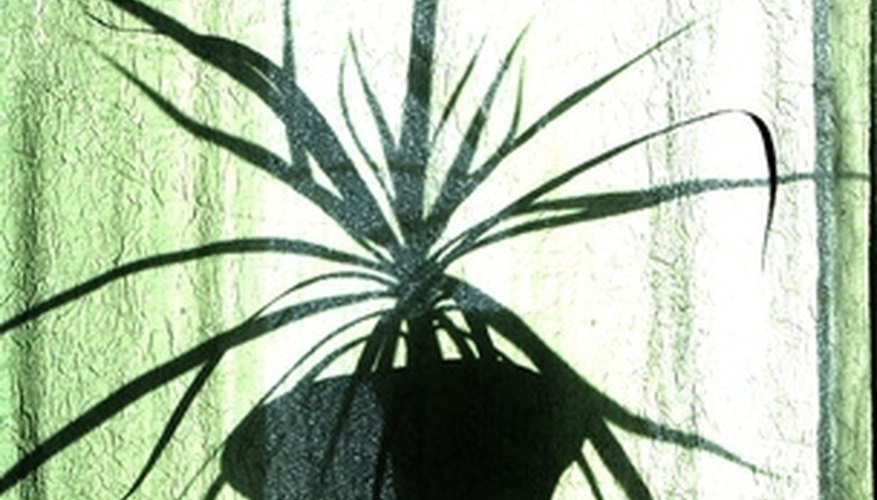 A few strategically placed palm houseplants can easily transform the interior of your home into a tropical paradise. Even a single palm can add color and brighten your home landscape. Because palms are tropical plants, they require a bit of special care to thrive indoors. Luckily, caring for your palm houseplant is a simple task that is well worth the effort. With proper care, your palm houseplant will provide you with years of enjoyment.
Situate your palm houseplant near window that faces east, west or south, where it can receive approximately six hours of bright, indirect light each day. Position your palm at least five feet away from heaters, drafts or air conditioners.
Keep the growing medium for your palm moist, but not soggy. Overwatering can lead to root rot. Allow the top 1/2 inch of the growing medium to dry to the touch between waterings.
Set the daytime temperature of your home between 70 and 80 degrees to provide your palm with the warmth it needs to grow successfully. Turn the temperature down to 55 to 60 degrees at night.
Fertilize your palm plant during the spring, and once more in the summer, with a half-strength solution of a water-soluble fertilizer. Apply the fertilizer according to the directions on the package to avoid burning your palm.
Rinse the foliage of your palm plant with a garden hose, or in the shower, once every two weeks to clean the leaves and discourage insect pests like mites and thrips. Rinse your palm with room-temperature water for best results.
Cut discolored, diseased or dead fronds from your palm to keep your palm looking attractive and healthy. Trim the plant with a pair of sharpened and sterilized pruning shears.