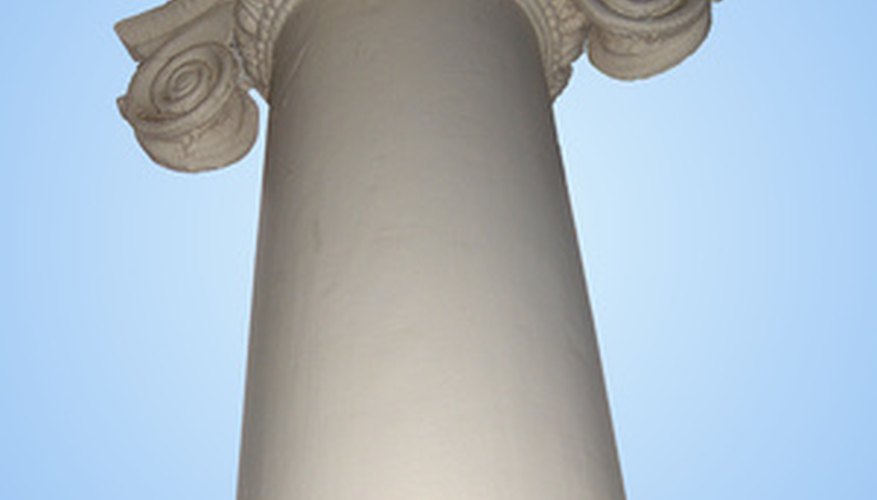 Sonotubes are waxed cardboard tube forms used to create columns for a variety of applications. Circular forms can be enormously difficult to make, and using a Sonotube eliminates the hassle. You can get a Sonotube in diameters ranging from 6 inches to 60 inches, and with a height of 3 feet to 20 feet. The manufacturer offers a chart listing the sizes of their products and the corresponding concrete volumes.
Step 1
Follow the link listed under Resources to Sonotube's volume chart.
Step 2
Go down the left hand column (in grey) and find the diameter of the Sonotube you are using.
Step 3
Move across the row to the right until you reach the column that lists the depth of an 8-foot Sonotube (three columns over from the diameter column). Note the concrete needed to fill the tube. The number given on the chart is in cubic yards, which is how concrete is sold. If you are mixing your own you, figure one 80 lb. bag of concrete will yield 1 cubic foot of concrete. (There are 27 cubic feet in a cubic yard.) Use the online calculator listed under Resources to help determine how many bags you would have to mix to yield the concrete in cubic yards listed on the chart.