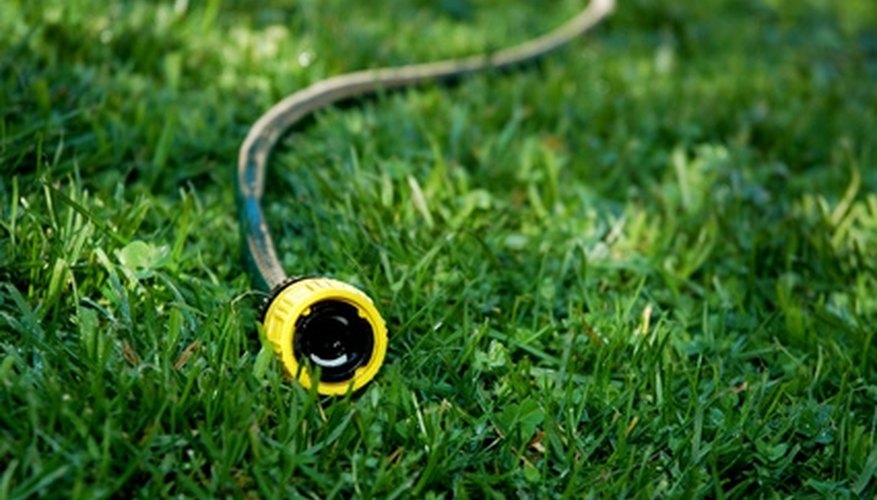 In the the 21st century, focus has begun to shift heavily to solar power and alternative energy sources. The common man was not only trying to do his part to help the environment, but many people learned that through the use of the solar energy, a lot of power could be generated for a relatively cheap price. On that note, what about trying to heat your pool with the sun's energy? Sure you could just let the sun light hit the surface and filter down, right? Wrong. There is a much more efficient way and that is through the use of garden hoses.
Lay the black plywood on the ground near the pool. This will be the base of your new pool-heating system.
Lay one of the black hoses on the plywood so that it winds back and forth across the plywood without overlapping itself. You will want the male end of the hose to hang in to the pool.
Connect the second black hose to the drain outlet on your pool. If there is no drain outlet on your pool that connects to a garden hose, simply drape the female end of this hose in to the water, away from the first hose's male end.
Connect the male end of the second hose to the water pump and then connect the female end of the first hose to the water pump. Now the water will be pumped out of the pool, through the hoses, heated by the sun, and will be returned to the pool.
To increase the efficiency of this method, you can set the hose that draws the water from the pool on a piece of plywood of its own.