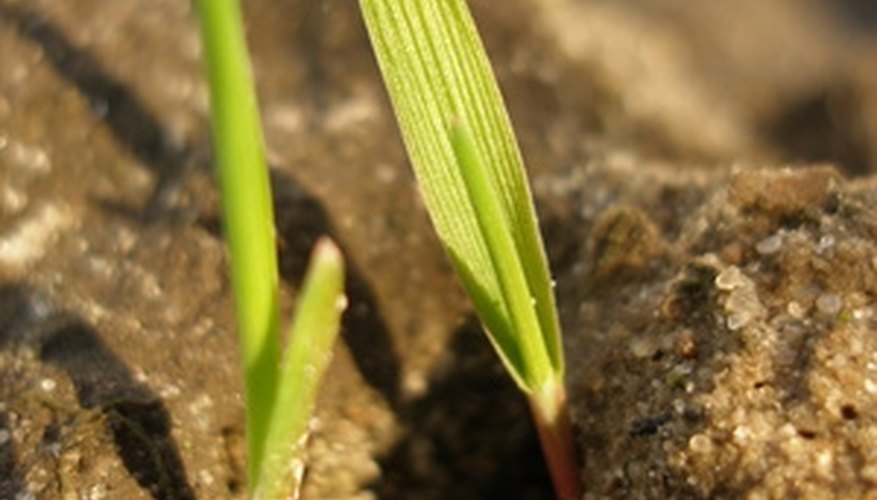 Planting seeds is a hands-on way to teach kids about the life cycle of plants. The process allows kids the opportunity to view germination and root growth as it happens, with an additional focus on soil, water and light requirements. Once the seeds have sprouted and entered the maintenance phase, each child ends the project with a young plant that will serve as a reminder of the fruits of their labor.
Choose seeds that germinate easily when planting seeds with kids. Lima bean or marigold seeds are easy for children to handle, and they germinate with little effort.
Direct each child to fill a clear plastic cup, 3/4 full with sterile potting soil. Clear plastic cups between 8 and 12 oz. should suffice. Each child will require one plastic cup for each type of seed used for the project.
Ask each kid to press one seed down into the soil of each cup. Most seeds require planting at a depth of 1/4 inch. Each child should pat the soil over the top of each seed.
Mist the potting soil with water from a spray bottle. Fill a 12-oz. spray bottle with water and allow children to spray their planted seeds with the water until the soil is moist to a depth of 1 inch.
Set the plastic cups on a sunny windowsill. Check the plastic cups daily for seed germination, which should take between seven and 10 days. Maintain moist soil throughout the growing process, as well as at least six hours of sunlight per day.
Things You Will Need
Seeds

Plastic cups

Sterile potting soil

Spray bottle

Water
Tip
As the seedlings begin to outgrow the plastic cups, the kids can transplant them into larger pots.
Warning
Keep the soil in the plastic cups moist, but not wet at all times. Standing water can interfere with the viability of the seeds and cause them not to germinate.