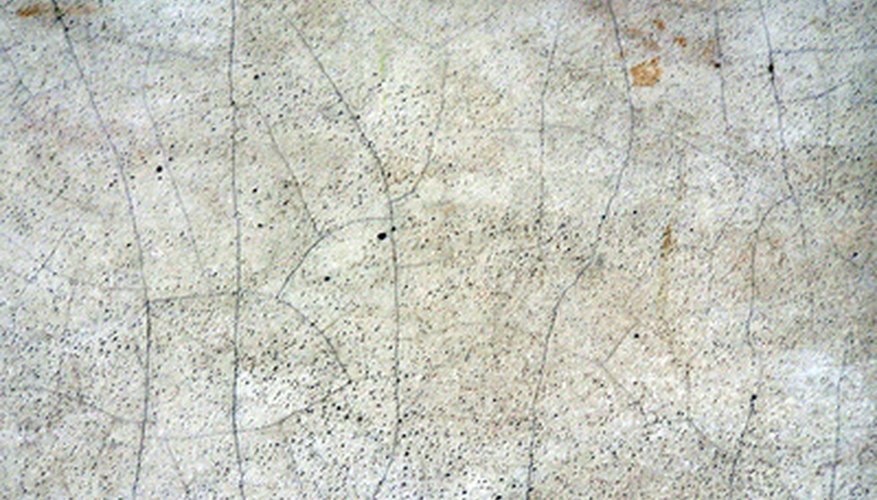 If your porch is pitted and cracked, you probably need either a complete renovation or a simple resurfacing job. With the relatively inexpensive concrete resurfacers available, adding a new topcoat finish to your concrete surface is easy. Learn how to properly mix, apply and finish the concrete to rejuvenate your porch.
Step 1
Cut the tip of the concrete-repair caulk tube at a 45-degree angle with a utility knife and insert the tube into the caulking gun.
Step 2
Force the caulk into any cracks in the porch's surface that are larger than 1/2 inch wide.
Step 3
Smooth the repair caulk with a putty knife.
Step 4
Mix 2 1/2 qts. of water with the entire 20-lb. bag of concrete resurfacer in a 5-gallon bucket. Mix the materials with the drill motor for two minutes.
Step 5
Pour the mix out of the bucket and onto the surface of the porch while quickly spreading with the steel trowel.
Step 6
Run a moist broom across the surface of the concrete when it loses its wet shine, yet is still not fully cured. Allow the porch to air-dry for 24 hours.