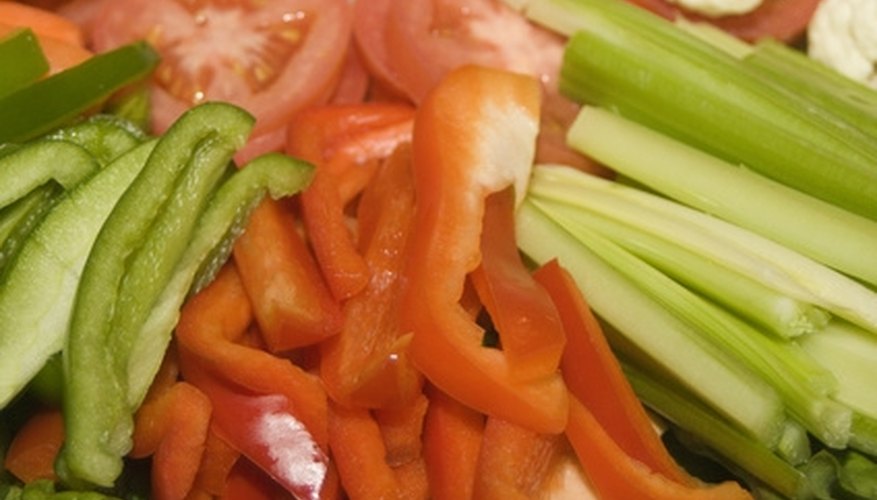 There is no reason to give up the taste of fresh vegetables just because you live in an apartment. In fact, most vegetables that grow in the ground can also grow indoors in containers, provided they have adequate light and warmth. Better yet, growing vegetable plants indoors means you will not have to worry about climate conditions, so they can grow year-round.
Choose containers for your indoor vegetable garden. Most plastic containers can serve as pots for your indoor vegetables, as long as they have drainage holes. Poke holes in the bottom of plastic containers with an ice pick or a drill.
Fill the containers three-quarters full with organic potting soil. An organic potting soil is less dense than ordinary potting soil, allowing more room for root expansion.
Plant your chosen vegetable seedlings in the soil. Bury the roots of each plant below the soil line with the leaves at least 1 inch above it. Pat the soil around each seedling to remove air pockets.
Water the vegetable seedlings generously. Allow the water to flow through the soil and out the drainage holes in the bottom of the containers. Set the containers on trays or saucers to catch the excess water, emptying as needed. Maintain moist soil at all times as the vegetables grow.
Set the vegetable plants in a window that receives bright, indirect sunlight. Vegetables require at least 6 hours of sunlight per day. If your apartment does not have a window that allows bright light in, set up a grow light. Grow lights are designed to mimic the sun and usually have timers that allow you to determine when the grow lights come on and go off.
Maintain a temperature of at least 65 degrees Fahrenheit. If you need to boost the temperature, set up plant heating pads. Place the containers and their trays or saucers directly on the heating pads to keep the plants warm.