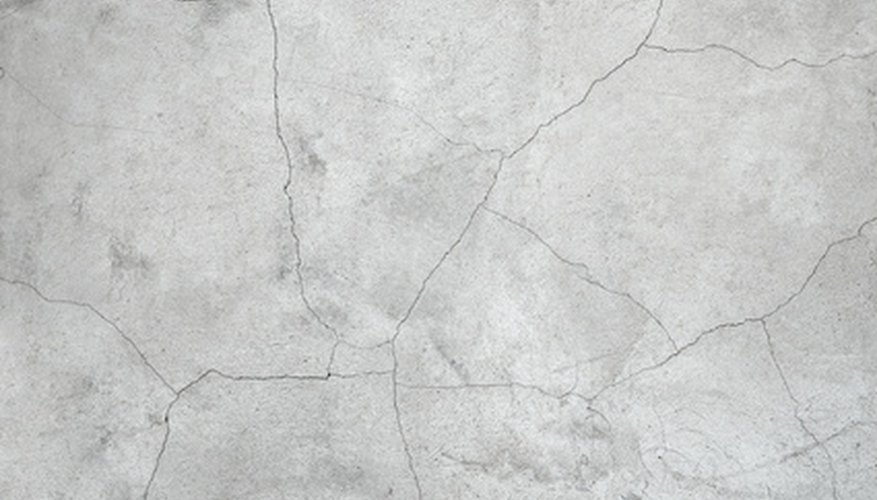 Despite being strong, durable and affordable, concrete flooring scores low in terms of aesthetics. Although it may seem difficult to imagine, changing the entire look of a concrete floor is much easier than what most people think. Applying iron oxide will stain the concrete with a deep, inviting rust color, making the floor more appealing compared to the usual dull gray look of concrete.
Clean the concrete floor. Sweep the floor to remove dust and dirt with a broom. Scrape any debris that might be sticking to the floor with a scraper. The floor should be completely bare before you apply iron oxide stain on it. Also make sure that the concrete floor has no sealant applied on it.
Pour iron oxide in a bucket. Take a mop and dip it into the iron oxide. Apply the iron oxide stain onto the floor. Move the mop across the floor with the same motion you would use when you clean a floor. Start applying stain on the farthest corner of the room from the exit.
Ask a friend to follow your progress and blur the lines of stain applications with a second mop. Your friend should wipe the floor immediately after you apply iron oxide on the floor. Work towards the exit so you leave the room without stepping on the wet stain.
Let the stain dry overnight. Make sure that the floor is completely dry before applying the sealer.
Apply a concrete sealer for your floor. Before applying sealer, use rubber gloves to protect our hands. Pour the sealer solution into a clean bucket. Dip a clean mop on the bucket of floor sealer. Wring the mop to squeeze some of the liquid out. The mop should be wet but not dripping. Apply the sealer onto the floor. Start with the farthest corner of the room and work your way towards the exit.
Let sealer dry overnight before you step into the room or move in furniture.
Things You Will Need
Broom

Utility knife

Scrapper

Bucket

Mops

Iron Oxide stain

Concrete stain sealer