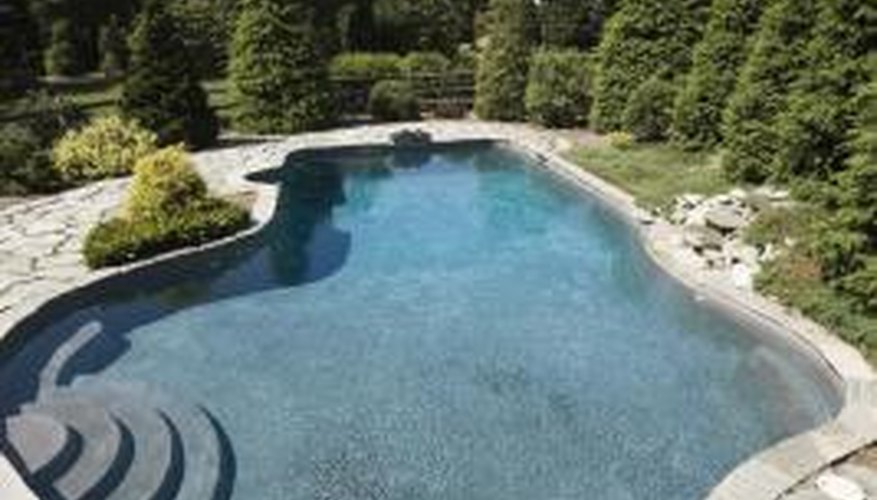 No one likes feeling like they are living in a fish bowl, and if you have a pool, privacy is even more important. You can use several things to make a privacy screen for a pool.
Step 1
Install a fence or a wall to add privacy to your pool. This option works best if you will be blocking the view of people who are at the same level as you are. Fences or walls are expensive, however, and won't block the view from an upper-story window.
Step 2
For a less-expensive option, use free-standing screens to add privacy to the pool. You can move screens around to wherever they are needed most. However, screens are lightweight and can be blown over by the wind. They also do not block the view from high windows.
Step 3
You can plant trees or large bushes to screen your pool. Trees will get tall enough to block the view from high places, and they are fairly inexpensive to plant. If you only want privacy in the summer, you can plant a deciduous tree. For year-round privacy, opt for an evergreen tree. Make sure you plant trees far enough away from the pool that you are not constantly cleaning up leaves, branches and fruit.
Step 4
If you don't have a lot of space, you can grow large plants in pots. Arrange the pots around your pool to add privacy. Some plants, like bamboo, grow very tall and thrive in pots.
Step 5
You could also install trellises around your pool. Grow thick climbing vines up the trellises to provide both beauty and privacy during the summer months.