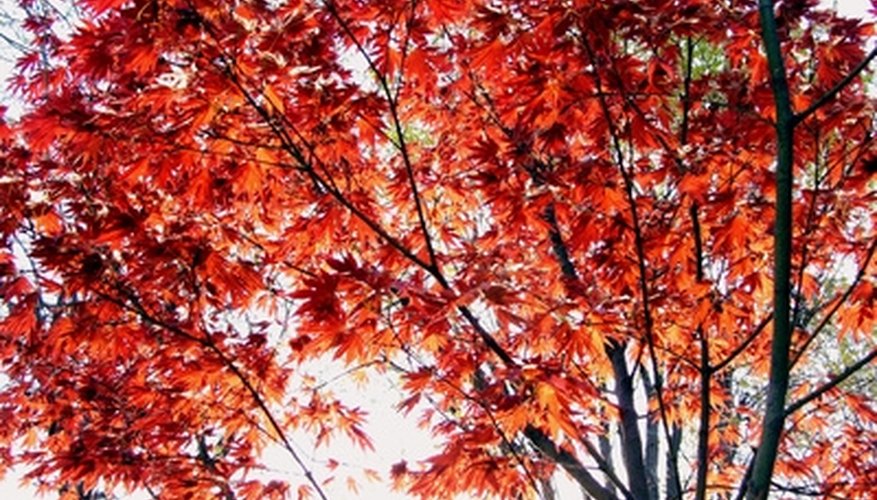 The Red Maple is a species of tree that is indigenous to North America and is commonly found all along the Eastern coast. It is most known for its colorful red leaves that turn bright red and orange during the Fall. You can easily identify the Red Maple by spotting a series of characteristics particular to the tree. Learn how to quickly spot the popular Red Maple tree anywhere you go.
Identify the size and shape of the tree. Fully mature Red Maple trees can reach heights between 60 and 90 feet. The crown, or branches shooting off from the trunk, is often characterized as narrow or rounded.
Inspect the leaves of the tree. The Red Maple's leaves are especially visible in the fall because of their bright red, yellow, and orange colors. Outside of the fall, the Red Maple's leaves are green with three-pointed lobes.
Inspect the bark of the tree. The bark of a Red Maple tree is smooth, thin and gray on younger trees, while thick and heavily corrugated on mature trees.
Determine the location. Red Maple trees typically grow in moist soil along river banks. They are found along the Eastern coast of the U.S., stretching to the Eastern side of the state of Texas and South to the state of Florida. They are also found to the North in Ontario, Canada and Newfoundland.