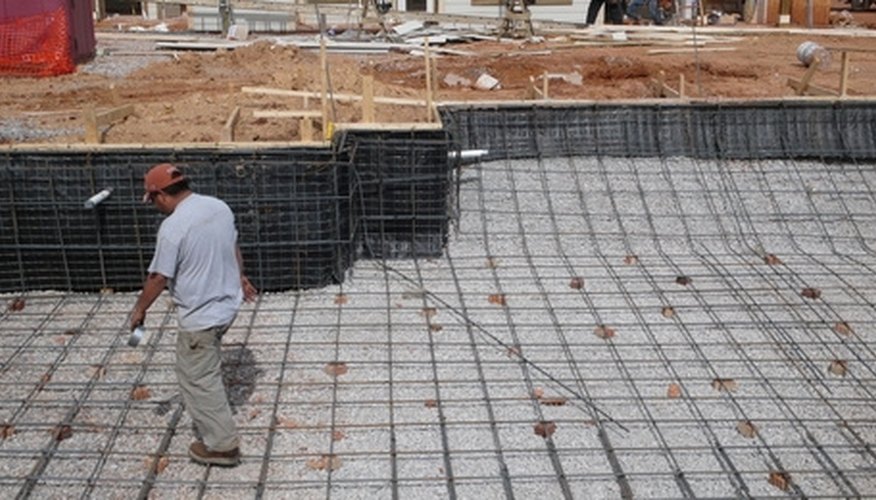 Your plaster swimming pool is subject to certain stains caused by algae, fallen debris, or copper and other metals in the pool water. If you find any sort of stain on the walls of the pool, you can be at ease knowing that you can remove it using an acid wash. Acid washing your pool removes the very thin top layer of plaster, leaving only fresh, white plaster exposed once the wash is complete.
Remove the hydrostatic relief plugs to drain the pool, and then hose the walls down from the top downward, making sure the debris is pushed to the bottom center of the pool. Put on safety gear, including your gloves, goggles and rubber boots, for the remainder of the task. Manually bag all of the debris at the bottom of the pool for easy disposal.
Pour one gallon of acid and one gallon of water into a large jug that can hold no fewer than three gallons. Mix with the metal dowel.
Place a funnel in the opening of a metal watering can. Carefully pour the acid wash mixture into the can.
Sprinkle the wash down the pool wall in small sections. After pouring the first section wait 30 seconds. Rinse off with the hose to prevent acid from burning the plaster. Wash sections until the entire acid wash task is complete.
Pour a full pound if soda ashes into the bottom of the pool, stirring with a pool brush. The acid wash solution will be built up at the bottom center of the pool. It will be a sudsy pool of acid water. The soda ash helps neutralize the acid so it cannot burn anything surrounding it once it is drained from the pool.
Allow the wash to drain from the pool, put the plugs back in, and then fill the pool with water. Drain the pool, and then re-plug it so you can fill it one more time for a second rinse. This ensures all of the acid has been drained. Drain it this last time before refilling the pool for regular use.