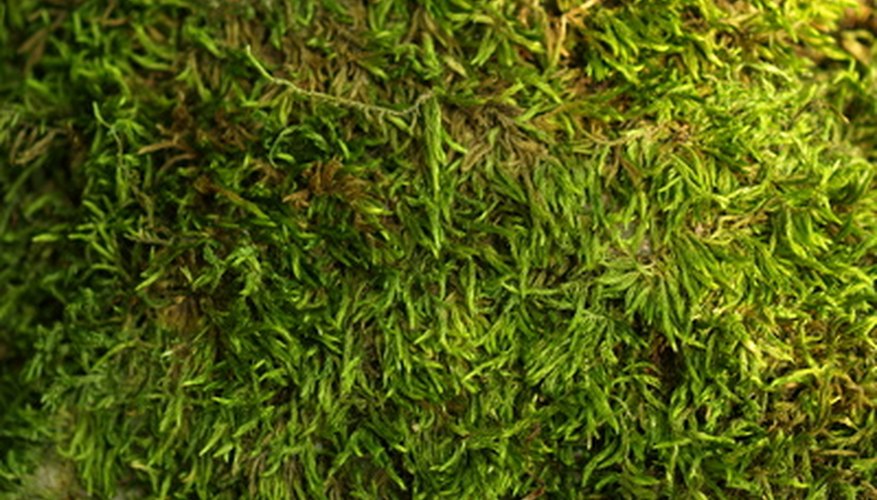 Moss growing on the ground in your yard is actually a symptom that the growing conditions are not good for other foliage. Moss is spread by spores that are carried by the wind to other locations and will travel long distances at times. When grass or other foliage is healthy and growing well, moss will not be able to develop. Killing the moss is the first step, and making the area better for other foliage should follow.
Mix 5 oz. of iron sulfate and 4 gallons of tap water. Copper sulfate will also work well.
Pour the mixture into a sprayer and apply an even layer over the area where moss is growing. The 4 gallons of this solution will cover 1,000 square feet of area.
Wait one to two days for the moss to die back completely. Rake the area to remove dead moss and spores. Dispose of the moss properly, do not add it to a compost pile or anywhere else in your yard.
Apply 5 to 10 lbs. of ground limestone to the treated area. This will inactivate the sulfate and make growing conditions better for other foliage.