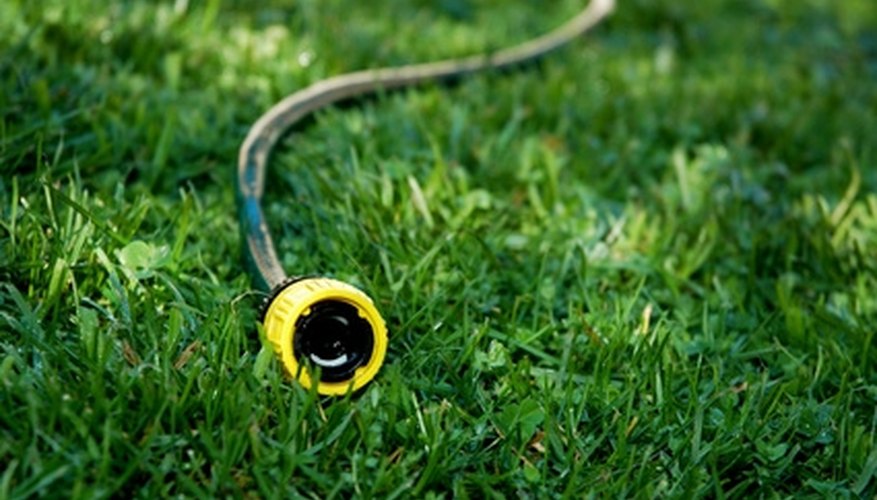 A soaker hose is a garden hose made of permeable material or of material that has been perforated to allow water to dribble out. Soaker hoses are used in landscape design to deliver a controlled drip of water directly to the roots of plants. This helps prevent water loss due to evaporation, and helps to prevent overwatering. Designing a soaker hose layout is a relatively simple project.
Measure with a tape measure the path through your garden where you will lay the soaker hose. This will tell you how many feet of soaker hose you must purchase.
Attach multiple hoses with hose fittings to make a longer tube.
Configure your connection assembly between an external faucet and your soaker hose. First, attach the backflow device to the faucet. Then fit the timer onto the backflow device. Attach the pressure regulator onto the timer and the filters onto the pressure regulator. Then add the hose connectors to the pressure regulator.
Attach the hose to the connection assembly via the hose connectors. Flush the tubing to remove debris from the hose.
Place the tubing of your soaker hose around the root system of your plants. Anchor the tubing to the ground using hose stakes.
Place an end cap onto the end of the hose tubing.