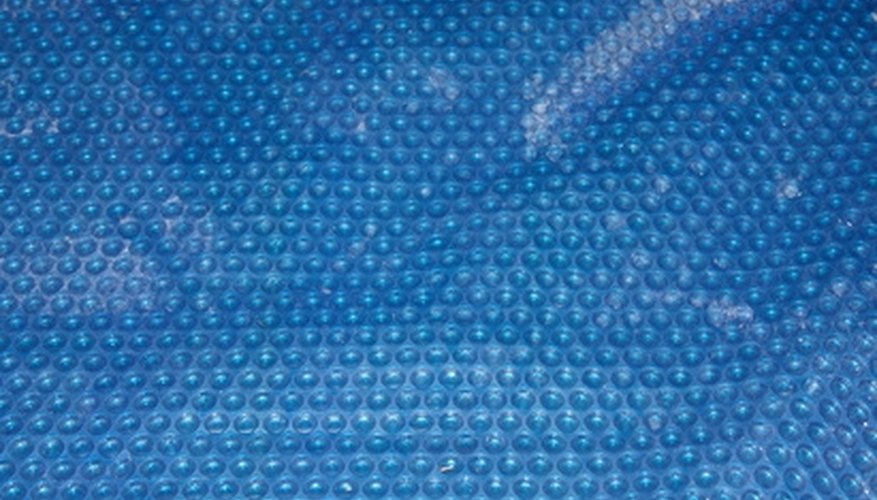 Pool covers are large vinyl tarps that prevent debris, animals, and leaves from falling and contaminating the pool. This is especially useful during windy seasons when a lot of yard scraps get blown into a pool, making the pool unsafe to swim in. Branches and scraps can sometimes damage the surface by poking holes into the cover, but it can be repaired with pool cover repair kits bought at pool specialty stores or online.
Clean the surface of the damaged pool cover with alcohol and a soft cloth. Clean several inches beyond the immediate damaged area.
Cut a rounded piece of patch large enough to overlap the hole by several inches all around. A rounded piece is recommended to prevent snagging or dragging.
Apply a thin layer of glue evenly onto the patch with a putty knife or any flat-edged tool.
Press the patch over the hole with the tacky side down. Press down firmly with a roller to prevent any air bubbles.
Repeat the steps to apply another patch on the opposite side of the hole for added protection, if desired. This will require the cover to be lifted from the pool and turned over.
Dry the patch for at least an hour before setting back down onto the pool.