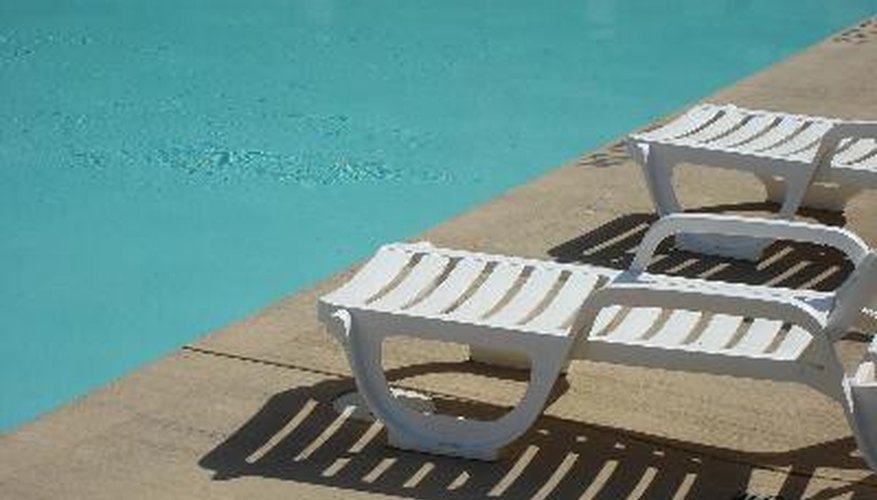 One of the most important components of a properly functioning pool system is the skimmer. The pool skimmer is a device that sucks in floating debris from the surface of the pool water and collects it in a basket for easy disposal. Although skimmers are durable devices, they can sometimes develop leaks when they separate from the pool wall or develop small cracks. Fixing skimmer pool leaks is a simple task that can be accomplished using pool putty.
Step 1
Examine the pool skimmer to determine which part is leaking. Look first at where the skimmer attaches to the pool wall. If there is a gap, that is where the leak is occurring. Additionally, examine the exterior and interior of the skimmer for small cracks that might be leaking.
Step 2
Open the pool putty packaging and pull off a marble-sized amount of each of the two types of putty.
Step 3
Knead the two pieces of putty together until they are well mixed.
Step 4
Place the putty onto the pool skimmer in the location of the crack and press in firmly with your fingers. When sealing a gap between the skimmer and pool wall, roll the putty out into a thin string shape and wrap it around the entire edge of the skimmer. Press in with your fingers to secure the putty to the skimmer.
Step 5
Wait 20 minutes and turn on the skimmer to see if the leak has been repaired.