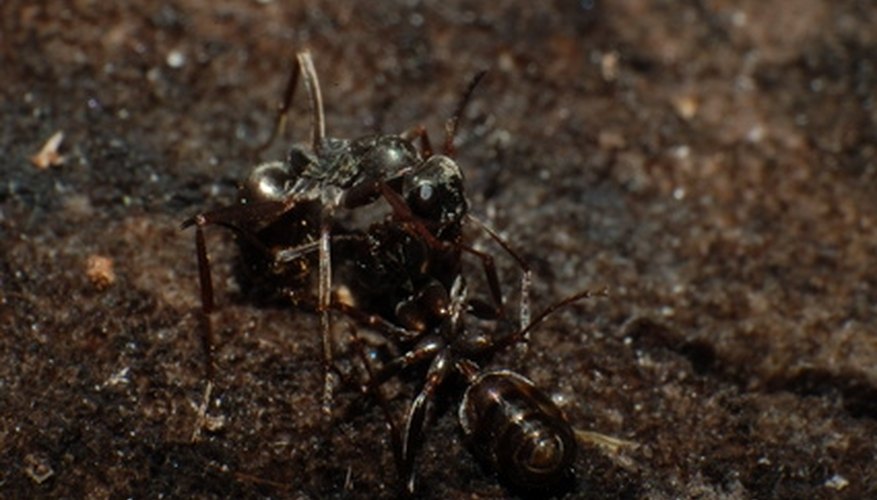 Ant mounds that are located in your lawn may ruin outdoor activities, such as a picnic on a warm summer day. Groups of ants can also latch onto pets and clothing and make their way into your home. Chemicals can be utilized to kill the ants found in your yard but these insecticides may not be safe to use on your lawn, especially if pets and small children play in the yard. Two items commonly found in homes can be used to safely kill the ants found in your yard.
Boil roughly 3 gallons of water in any standard cooking pot.
Take the pot of boiling water outside as soon as the water comes to a full boil.
Pour all of the boiling water onto the portion of your lawn covered in ants. Pour slowly so that you cover all of the mound/area with the boiling water.
Pour roughly 2 cups of vinegar around the area that was covered in ants. This can help to kill any remaining ants and also prevent the ants from returning to that portion of the lawn.
Inspect your lawn and repeat this process to kill and remove the ants from the lawn.