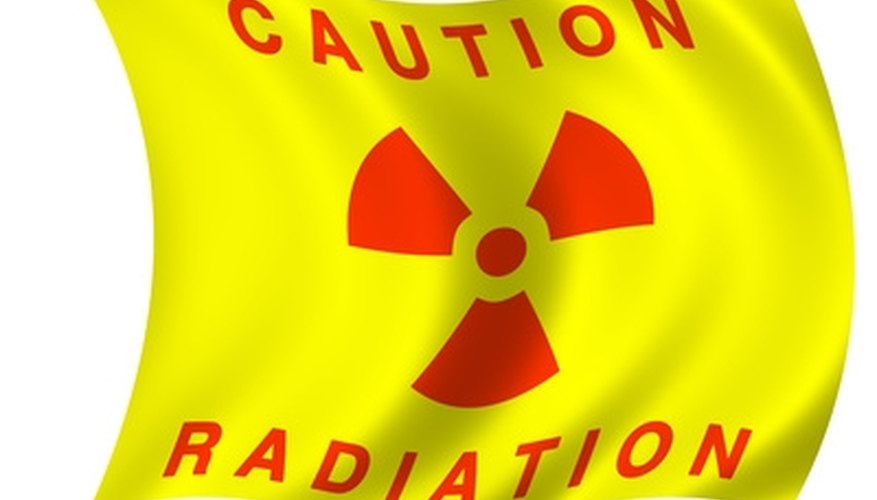 With so much talk in the news about nuclear war, dirty bombs and terrorism, it seems only prudent to take measures to protect yourself and your family. Although building a fallout shelter in your backyard may seem like an extreme measure to some, more and more people are coming to realize that a personal shelter may be the only true security in the long run. A homemade shelter can provide a safe place for you and your family in the event of an emergency. It can be as large or as small as you desire, and it can include a lot of extras or be very basic.
Take advantage of the natural terrain when deciding where to locate your underground fallout shelter. Although nothing can stop many of the devastating effects that come with a nuclear attack, a hill, buildings or trees can provide enough of a break to give you a few extra seconds to reach safety should a blast occur. You also need to locate your shelter away from existing water, sewer and power lines, as well as roads and any other obstacles in the area. In most areas, you can build your shelter underground, but in areas where flooding or earthquakes are a problem, you may need to consider an above-ground shelter.
Dig the hole for your fallout shelter so that the top of it will be at least 3 feet underground. The soil on top of the roof will provide an extra measure of protection against any fallout.
Make a floor plan for your shelter. You will need room to eat, sleep, have a bathroom, and to store and prepare food. Make it large enough to accommodate your entire family. You can expect to need the shelter for a minimum of two weeks if there is fallout, but a month would be safer. Make sure your food and water storage area can hold enough food and water for your family for the length of time you expect to be in the shelter.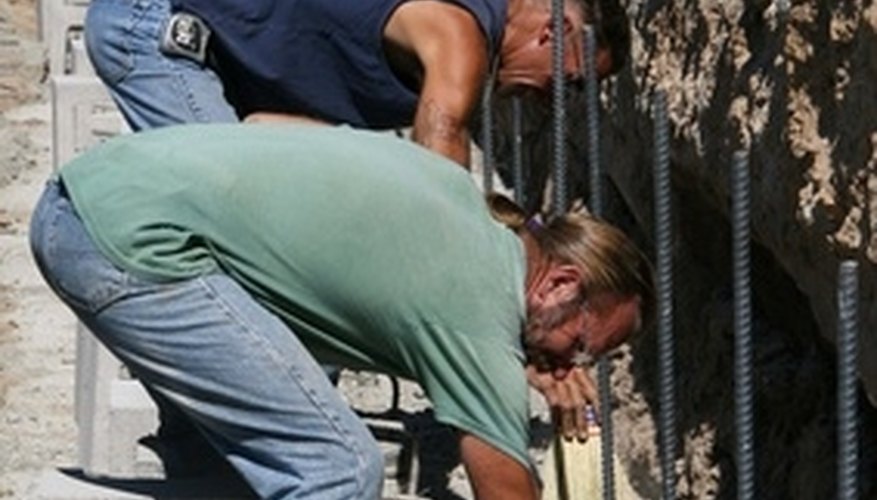 Frame and pour reinforced concrete walls 8 to 10 inches thick. Concrete has proved to prevent fallout from entering a room, so thicker walls protect you better. However, walls thicker than 10 inches do not protect you from fallout better than 10-inch walls, so it is a waste of money and effort to build them thicker than that.
Use reinforced concrete for the roof. Check your local building codes for earth-berm roofs. If you build the roof to code, it will be safe for your fallout shelter.
Consider your entrance. Some shelters are entered by reinforced stairways, others by tunnels from basements. Choose whichever works best for your situation. Use a steel door for security.
Place at least two ventilation pipes from inside your shelter to the outside. Although it may seem that this will expose you to the fallout, you can minimize this risk by using S-shaped caps on the pipes plus filters that will prevent the fallout from entering your living area.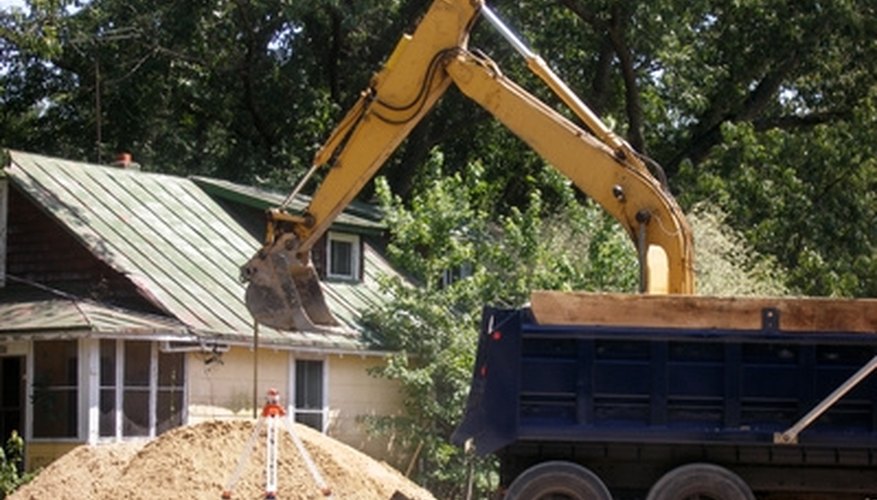 Finish your shelter by sealing the sides and roof with concrete sealant once the concrete has had a chance to dry and cure. After the sealant dries, backfill around and above the shelter with the excavated soil. Plant the area with grass or other cover crop to hold the soil in place.