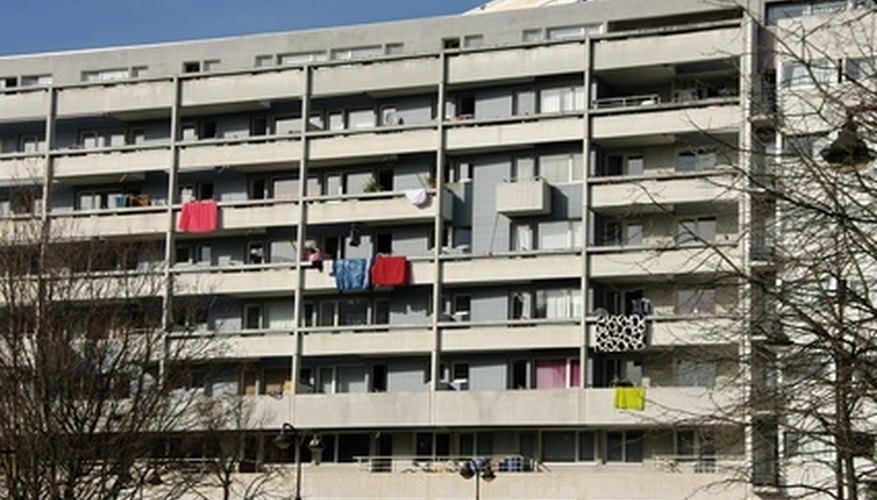 Concrete balconies can typically be enhanced with a new coat of concrete and paint to repair and seal any cracks and chips that the balcony may have sustained over the years. Resurfacing a concrete balcony is similar to other concrete resurfacing jobs with the only variation being the texture. Older balconies tend to have a more textured surface whereas newer ones are smoother by design. Textures can be duplicated with the help of a bristle broom and trowel.
Repair any cracks up to 1/8-inch wide by filling it with concrete resurfacer. Smooth out with a putty knife. For cracks up to 1/2-inch wide, fill in with concrete repair caulk. Squeeze the caulk with a caulking gun and smooth it out with a putty knife. Let it dry.
Mix concrete according to the manufacturer's directions in a plastic bucket.
Spread the concrete mix onto the concrete balcony and smooth it out with a flat steel trowel. Press down hard and evenly to make sure the concrete seeps into every crevice.
Use a medium-bristle push broom to texture the wet concrete to create a slip-resistant surface.
Let the concrete dry for 24 hours.
Prime and paint as needed, then seal the surface with a water-borne masonry sealer.