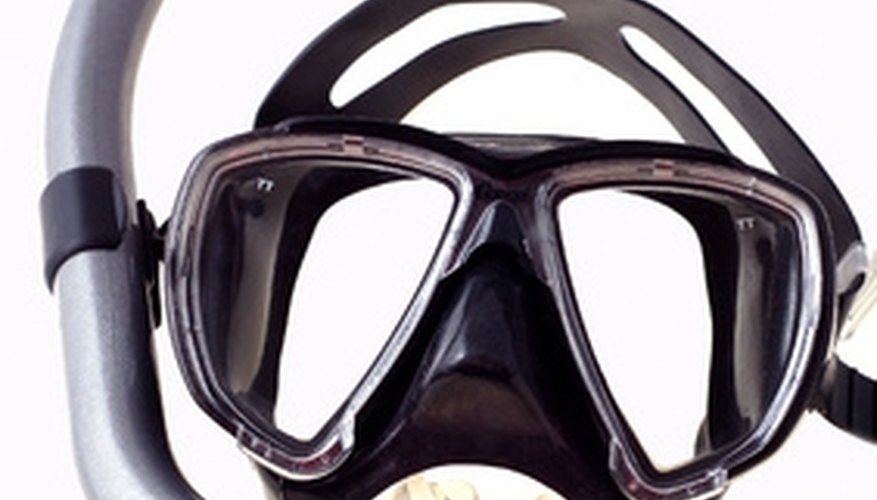 Snorkel and diving mask image by pershing from Fotolia.com
Snorkel masks need cleaning both before and after use. Salt, seaweed, chlorine and other debris from the water--whether pond, pool or ocean--get on the mask. Regular cleaning of the mask prevents damage. For example, the rubber straps can be made weaker by salt. The outside of the lenses also get dirty during use, which makes it hard to see. Dish soap is safe to use on all types of lenses and cleans off most debris.
Pour vinegar onto a rag and wipe any areas of the snorkel mask that have calcium or lime deposits. Rinse the mask.
Pour two to three drops of dish soap into the bucket. Fill half the bucket with water.
Put the mask in the soapy water. Let it sit for 10 to 20 minutes.
Dip the rag into the water to wet it. Scrub off the mask, including the lenses. The soft cloth won't scratch the lenses.
Rinse the mask off with water until no suds appear in the water. Set out to dry.
Things You Will Need
Bucket large enough to hold the mask

Liquid dish soap

Water

Soft rag

Vinegar