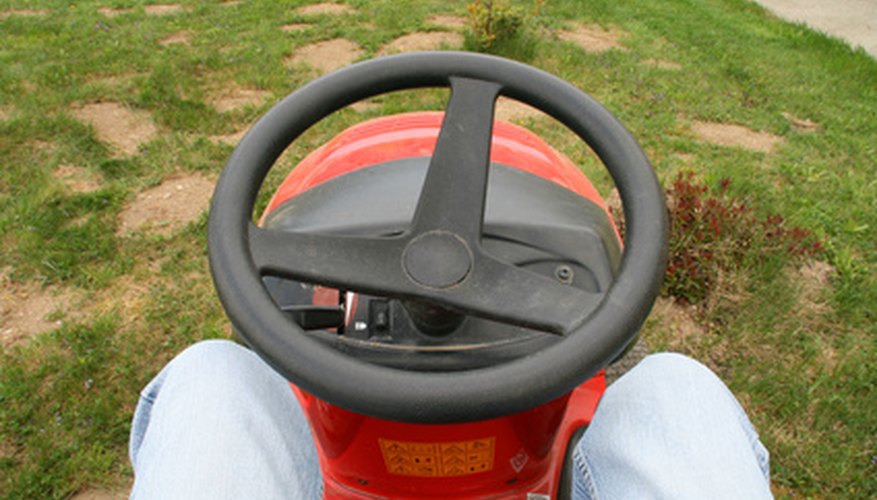 When you are mowing with your Craftsman lawn tractor, you are apt to accidentally run into something. When you run into something, your steering can get knocked off kilter causing you to have to hold your steering wheel crooked in order to go straight. You can remove your Craftsman lawn tractor steering wheel and adjust it as needed with a few supplies.
Turn your steering wheel so the front wheels are facing straight forward.
Pop the center cover off of the steering wheel with a flathead screwdriver.
Unscrew the 3/8 inch nut with a 3/8 inch wrench. Remove the nut and the washer below it.
Pull off the steering wheel. Slide the steering wheel back down onto the slotted, steering wheel adapter so the steering wheel cross bars are horizontal (left to right). Look at the Craftsman manual in the additional references below on page 7 to see a diagram.
Replace the washer and tighten down the 3/8 inch nut. Place the center cover back on the steering wheel.