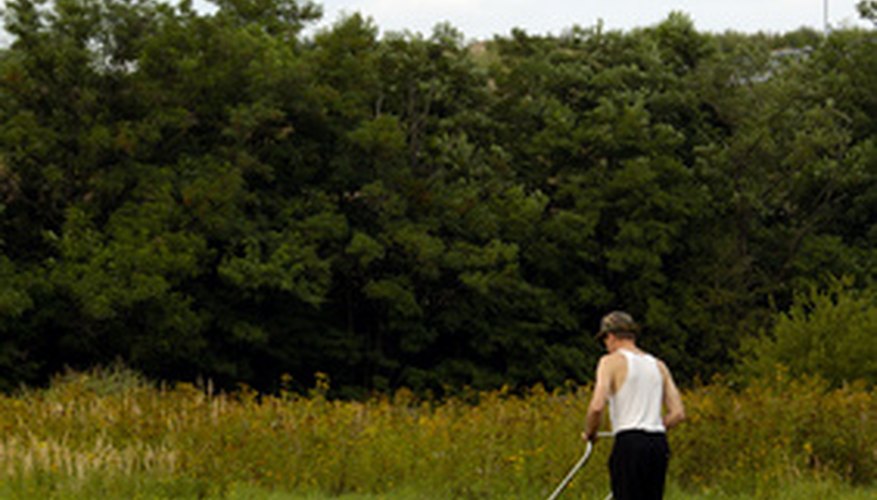 Having a sharp lawnmower blade will allow you to keep your lawn healthy and looking good. Whether removing a Craftsman lawnmower blade to sharpen it or to replace it with a new blade, one should wear thick, sturdy gloves and eye protection to ward off injury. The blade on a Craftsman mower is located on the bottom of the mowing deck. It is attached to the engine with a bolt that must be removed in order to remove the blade.
Empty the fuel tank. Because a Craftsman lawnmower must be tilted or turned over to remove the blade, excess fuel in the tank can leak. The gasoline can be removed by either siphoning it off or by running the mower until the tank is empty. Do not begin this job until the mower is cool.
Disconnect the spark plug wire on your Craftsman mower. Tilt the mower on its side in order to expose the blade and its connecting bolt.
Place a block of wood in between the blade and the mowing deck to make sure the blade cannot rotate while you are loosening the connecting bolt.
Determine the correct size wrench or use locking pliers needed to remove the fastening bolt that secures the blade to the motor. Loosen the bolt until the blade can be removed.
Things You Will Need
Wrench or locking pliers

Wood block

Gloves

Eye protection
Tip
Use this opportunity to clear away old grass that has built up on the underside of the mowing deck.