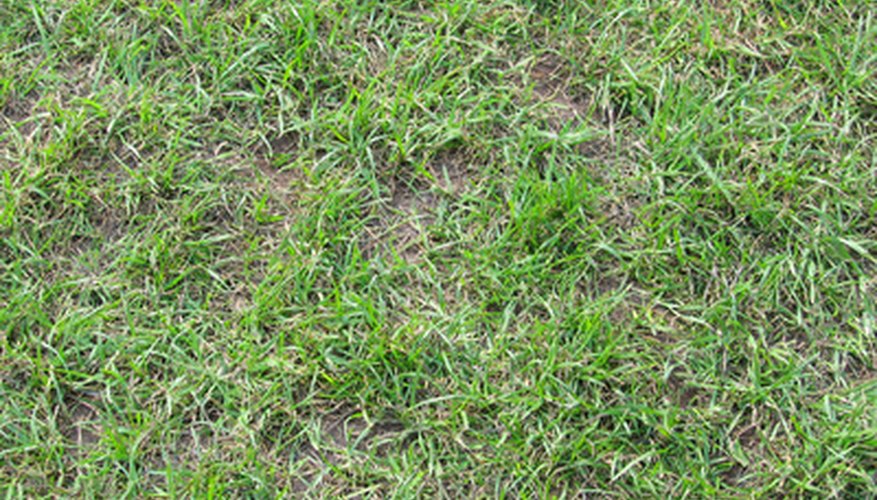 Andreas Stihl, one of the original innovators of the chain saw, founded Andreas Stihl AG & Company in 1926. Today the company is known just as much for its lawn-care tools, including its popular line of "Weed Eaters." If you happen to own a Stihl Weed Eater, you know that it is quite dependable. Eventually, however, you will have to replace the trimmer lines.
Power down your machine and allow the gearbox to cool down for several minutes. Hold the machine between your knees with the cutter head facing skyward.
Remove the tab by pressing down on the tab-release hole, then rotate the tab 180 degrees and press down on the other release hole.
Press down on the spool, then turn it counterclockwise slightly to remove it. On some models you will have to unscrew the nut on the head of the spool to remove it. You can reload your Weed Eater using a preloaded spare spool or by cutting lengths of trimmer line.
Cut two lengths of trimmer line, according to the measurements (diameter and length) outlined on your machine's instruction card. Otherwise, you can download these directions on Stihl's website (see Resources). Wind the first line tightly, according to the directions printed on the spool, around the half of the spool that is closest to the notches. However, don't wind the line all the way; leave a bit (about five inches) that you will slide into one of the spool's holding notches for now. Note the position of the retaining hole you started with.
Wind the second line as described in Step 4, though you will start it from the retaining hole that is on the opposite side (180 degrees) of the one holding the other line. Once again, don't wind the last five inches or so of the line.
Press the spool into the spool housing and rotate it counterclockwise slightly until it locks into place. Pull the lines out of the notches and lay them through the ports on either side of the spool. Depending on the model, you may have to feed the line through the ports before you lower the spool into the housing. Replace the cover on the head, making sure that the tabs are aligned with the tab-release holes. Finally, press down until you hear it snap down on both tabs.
Engage the spool by pulling on both lines to get rid of any slack. Screw the star nut, if necessary. Check to see that one line is not longer than the other, nor does it exceed the line-limiter distance. If so, you may have to trim it.