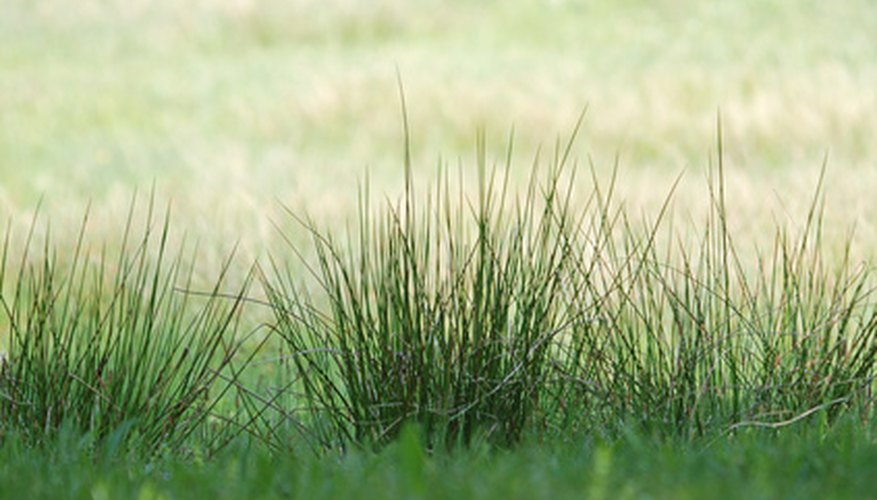 John Deere recommends checking the air pressure on your L110 tires before each use. It pays to visually inspect each tire for low pressure, lacerations, bubbles, bent rims or wobbling wheels. You don't want a wheel to blow and leave you stranded when you least expect it. Replacement wheels are available online, at mower repair shops or at many lawn and garden centers. It's not difficult to remove the tires on your John Deere L110 and replace them with new ones if you have a few basic tools.
Securely park the riding mower, and place the jack under the frame or axle. Jack up the effected wheel.
Remove the yellow cap that covers the axle using pliers. Locate a metal clip that holds the wheel to the axle, and pry it off with pliers.
Grasp the wheel with both hands, and pull it off toward you.
Rub a little grease on the axle. Slide a new wheel on the axle.
Snap the restraining clip into position with pliers. Press the yellow cap into position with pliers.
Repeat these steps with other affected wheels. Lower the mower, and visually inspect all tires.
Fill tires with air if needed.