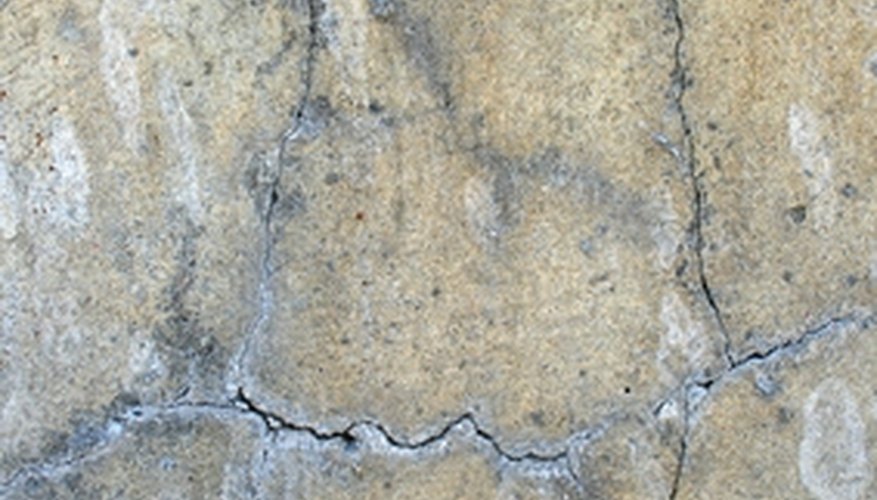 Concrete walls are vulnerable to water damage, especially in the basement or when exposed to harsh chemicals or rain. The concrete will start to crack and chip, creating a safety hazard as well as being aesthetically obtrusive. Rather than tearing down the walls completely, repair and refinishing will fix the structure of the wall while improving its appearance.
Chip away at any cracks in the cement wall with a chisel or drill and enlarge it to 1/2 inch deep and 3/4 inch wide. Brush off any excess debris.
Spray water into the crack. This will help the cement-bonding agent to absorb into the crack.
Apply bonding agent with a brush while the crack is still wet.
Mix hydraulic cement following the bag's instructions. Wear protective clothing and gloves while mixing. Pour into a plastic tub.
Apply the mixed cement with gloved hands and pack into the crack with a trowel. Smooth over with a damp sponge. Let the hydraulic cement dry.
Mix regular cement following the manufacturer's instructions.
Spread the rest of the cement mix over the wall using a trowel. Press hard onto the wall to ensure even spread into small crevices.
Texture the wall if previously textured, using a medium-bristle push broom and run it along the wall. Let the wall dry for 24 hours with ventilation.