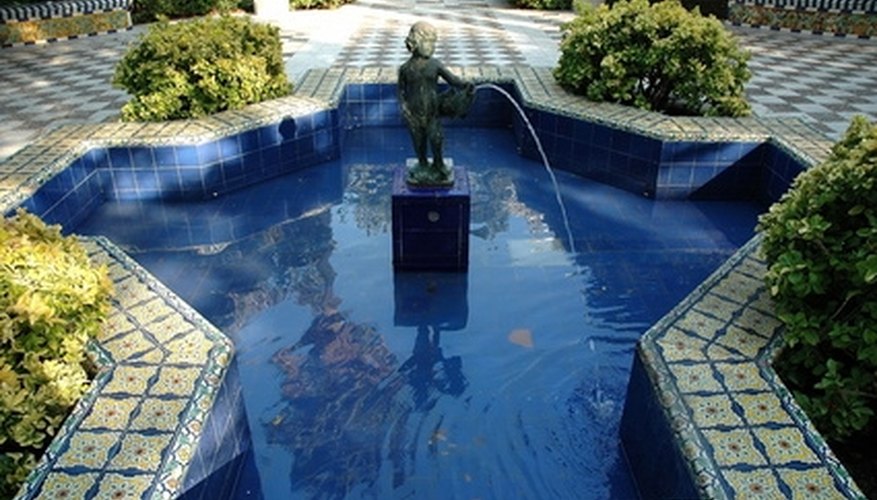 Intex pools are an excellent choice for those who want a back yard swimming pool without the hassle or expense of installing an in-ground pool. These pools are designed to be easy to set up and convenient to use, but without perfectly level ground the pools can quickly become unstable. Before taking the pool out of the box, it is important to carefully prepare the ground.
Examine your yard carefully and choose the most level spot you can find. If you start with a fairly level spot you will need to buy less sand, and it will be easier to prepare the spot.
Measure the area carefully to make sure it is large enough for your pool. Use a tarp or a piece of dark colored plastic sheeting to cover the entire area. Fasten the corners of the plastic sheeting to keep it in place. Leave the plastic sheeting or tarp in place to kill the grass underneath.
Place a level on top of the 2x4 and use it to find the high and low points of the spot you have chosen for the Intex pool. If there is more than a two inch difference between the highest point and the lowest, you will need to remove dirt to make the ground closer to level. It is important that the 2x4 be cut to the same size as the pool. For instance, if the Intex pool you are installing has a width of eight feet the 2x4 needs to be exactly eight feet long.
Measure the center of the 2x4 and drill a 3/8" hole in it. Measure the area you are working with, mark the exact center of the circle and drive a stake into the ground.
Pour sand onto the area, making sure that more sand is placed in the low end. The sand should be a few inches deeper at the low end of the prepared spot. Carefully rake the sand after each load has been dumped.
Place the hole in the 2x4 over the stake you have driven into the ground and spin the 2x4 on the stake. This will help to distribute the sand evenly and level the ground. After the sand has been put into place, wet it thoroughly to pack it down and make it more pliable.