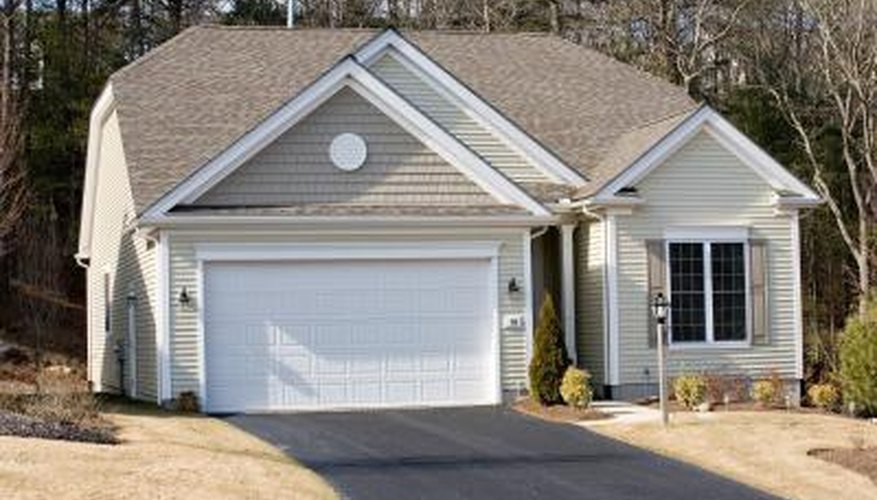 A big advantage of garage floors made of concrete is they are very durable and require little upkeep. Like any floor, however, there will come a time when you will want to refinish it to improve its appearance. Concrete floors are particularly vulnerable to stains because they are porous and can easily absorb grime, dirt and any fluids leaking out of your car. You can refinish a garage floor, but the project will require time and the appropriate industrial machines.
Step 1
Reduce your floor down to the appropriate level with a shot blaster. (See "Resources" for shot blasters, sander/grinder machines and other floor machines). Follow the instructions in the manual for the machine.
Step 2
Sand off any rough spots on the floor with a multi-disc sander/grinder equipped with a metal-mesh diamond disc.
Step 3
Attach a 300-grit disc on your sanding machine. Sand the concrete floor until it is smooth to the touch.
Step 4
Apply a feather finish to your garage floor with a trowel. The coat of feather finish should be very thin, just enough to cover the floor. Allow three or four hours for the finish to dry.
Step 5
Sand the floor again with your finest-grain sanding disc. This disc should have a grit in the 1,000 range.
Step 6
Clean up the garage floor with a broom and vacuum.
Step 7
Apply a cement finish (or polisher) to your floor. Start at the edges of the garage floor and apply the finish with a small brush, and then use a roller to finish the rest of the floor.
Step 8
Allow your floor to dry and apply at least one more coat of finish.
Step 9
Buff your resurfaced floor with the sanding machine and a buffing disc.
Things You Will Need
Shot blaster

Sander/grinder

Sander/grinder discs

Feather finish

Trowel

Vacuum

Broom

Cement finish

Paint brush

Paint roller
Tip
Your garage floor will look better the more times you sand it and coat it.
Warning
Open your garage door while doing this project. Wear eye goggles and a surgeon mask.