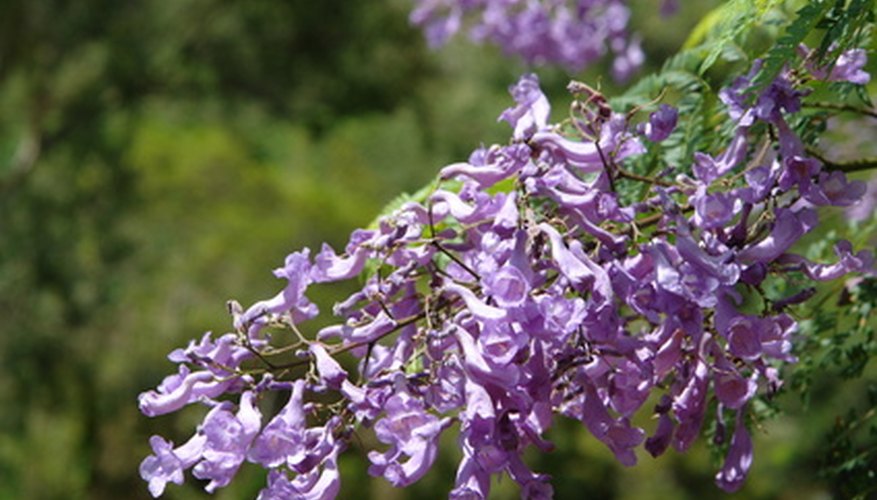 The Jacaranda tree is an ornamental tree that features delicate fern-like foliage and lavender and blue trumpet shaped flowers. The tree is capable of reaching heights of 25 to 40 feet tall and almost the same in width, so it is not for a small area. The Jacaranda tree will grow well in USDA zones 9b to 11. Planting a Jacaranda tree is not difficult and takes no special knowledge.
Step 1
Choose a location that has rich, fertile soil and good drainage. The location will need to have full sun for the majority of the day.
Step 2
Dig a hole that is at least 6 inches wider than the root ball of the tree. It will need to be deep enough to hold the entire root ball without burying any of the trunk.
Step 3
Cut away or remove the wrap or container that is surrounding the root ball. Use caution to avoid damaging the roots.
Step 4
Place the tree in the middle of the hole carefully. Position it so that there is space on all sides for the roots to spread.
Step 5
Refill the hole with dirt. Pat it down loosely as packing it tightly will reduce airflow to the roots.
Step 6
Water the soil around the tree well enough to dampen the soil at least 1 foot deep.