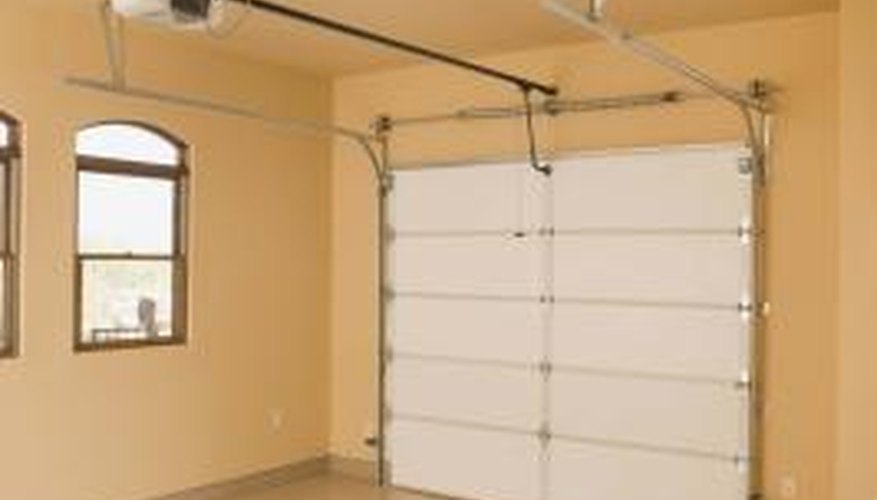 Garage floors made of concrete are sturdy and require little maintenance, although over the course of time they can become stained or damaged. Garage floors can also have a very shiny appearance if properly polished and buffed. To refinish your garage floor or to remove stains, you must first sand the concrete. The best way to sand your floor is by renting (or purchasing) a professional sanding/grinding machine.
Step 1
Sand off any rough spots on the floor with a multi-disc sander fitted with a metal-mesh diamond disc. (See resources for examples of concrete sanding/grinding machines.) Sand as many times as needed until the rough spots are gone.
Step 2
Place a 300-grit disc on your sanding machine and sand the floor until it has a clean, smooth surface.
Step 3
Use a trowel to apply a coat of cement feather finish to your floor. Feather finish is available at hardware and home improvement stores.
Step 4
Allow the feather finish to dry for three hours.
Step 5
Sand the floor one more time with a very fine sanding disc of at least 1,000 grit.
Step 6
Sweep and vacuum the floor to remove all dust and debris from the sanding.
Step 7
Apply a cement polisher to the floor. Place a buffing disc on your sanding machine and buff the floor.