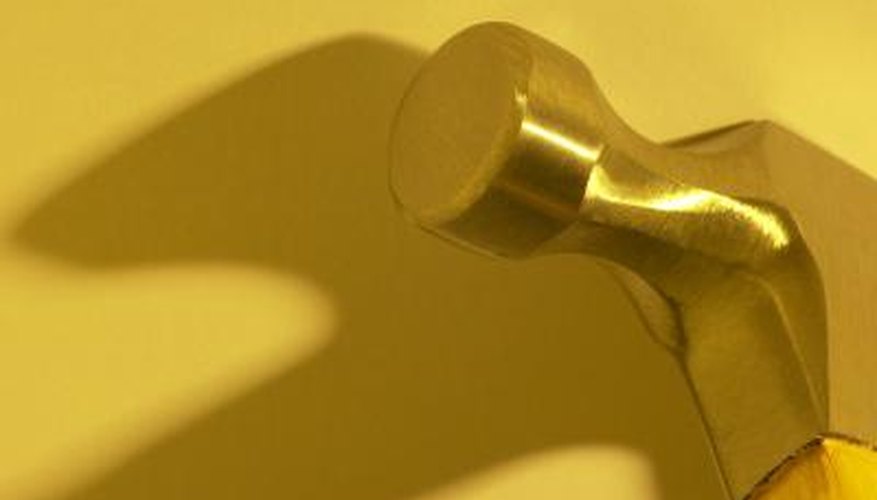 As a fastener type, few hardware items possess the incredible holding power of zinc-coated lead concrete anchors. These anchors are sometimes referred to as lag shields. Once they are inserted into a concrete floor, a lag screw is driven into them; securing an object or structural member. If you want to install your drill press using lead zinc concrete anchors, a few techniques will ensure your success.
Step 1
Position the drill press where you wish to bolt it down. Slip the pencil into the mounting holes in the unit's base and make some pencil marks on the floor. There are four mounting holes, and you will be installing four anchors.
Step 2
Move the drill press to one side, which will expose the pencil marks.
Step 3
Using the hammer drill and masonry bit, drill four perfectly vertical holes in the concrete where you made the pencil marks. They should be just slightly deeper than the length of the anchors, and just slightly larger than their diameter. Before you begin drilling, slip on your safety glasses to protect your eyes from any flying bits of masonry.
Step 4
Using the air compressor and spray nozzle, blow any dust or small bits of concrete out of the holes.
Step 5
Insert an anchor into each hole. If they prove to be a bit stubborn, tap them in place using the hammer. Place the small block of wood atop the anchor and gently tap it with the hammer. The wood will prevent the hammer from damaging the soft lead.
Step 6
Move the drill press atop the four holes. Slip a washer over the shaft of each lag screw and insert the screws into the mounting holes in the base of the drill press. Using the socket wrench, drive the lag screws into the anchors. Your drill press is now securely bolted in place with lead zinc concrete anchors.